In partnership Marion Polk Food Share, FHDC created a 6 week program to educate our residents on how to grow food from seed and the benefits of including fresh produce into lifestyles as a way to build self sufficiency and save money.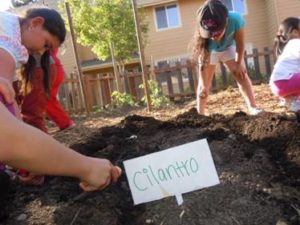 Seed to Supper participants obtain free produce, learn new gardening and urban farming skills and have the opportunity to meet community members.
Course topics include
Garden site and soil development
Garden planning
Planting a garden
Caring for a growing garden
Harvesting and using garden bounty
As part of this program we have been able to impact and inspire 15 families to enjoy the bounty of urban agriculture at our properties.