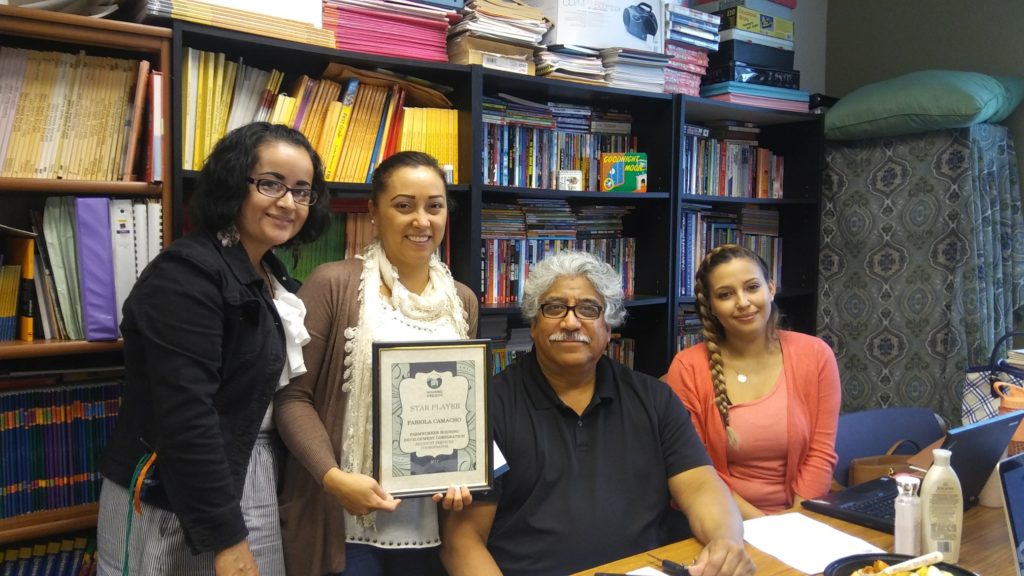 Housing Oregon (formerly Oregon Opportunity Network) rolled out their annual gala with a firm statement: Equitable and Affordable Housing is our collective priority as Oregonians. We were honored to be there with many of our community partners to share our support in that sentiment. The gala is always a great opportunity to meet new faces in the industry and connect with long-time allies.
We are elated to be recognized for our work this past year in partnership with many of our constituents. FHDC was the recipient of two Housing Oregon awards: Star Player Award for Fabiola Camacho, Resident Services Coordinator; and the Strides for Equity Award for our workforce development partnership with Evolve.
Fabiola "Fabi" Camacho was recognized among the group of Star Players in Oregon's affordable housing sphere. As an invaluable member of our team, Fabi has committed more than 11 years of her life to uplifting residents in our communities. During her tenure she has found creative and resourceful ways to sustain our resident services by cultivating a network of loyal volunteers and partners.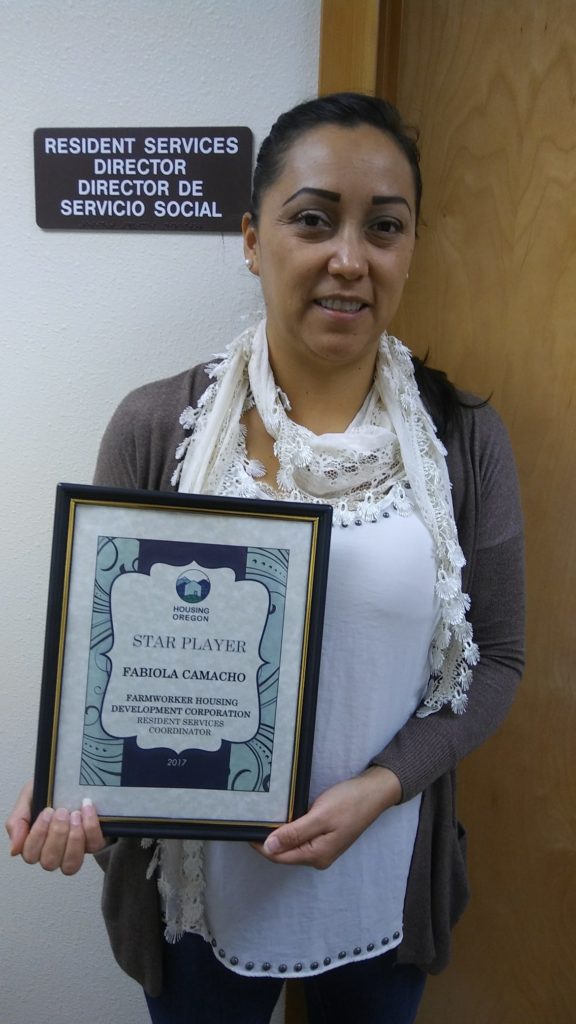 In the last year, Fabi has built relationships with more than 7 key partner organizations around the Willamette Valley to ensure that working families receive access to opportunities to achieve a fulfilling life. Sharing the stage with partners from many CDC's and organizations throughout the state was a great way to recognize the humble, committed and determined every day work that Fabi does. Congratulations Fabi for the recognition! You are irreplaceable to our communities.
STAY TUNED FOR PART 2 report for Oregon Housing Gala: FHDC receives the Strides for Equity Award for forming Evolve Workforce Development and Property Management.
Pictured staff above from left to right: Margarita Bautista, Fabiola Camacho (Star Player), Emilio Hernandez, Maria Maciel