In a year of transition for FHDC, we sure have some moments to celebrate! 
A recent article reported that more than 250 youth are homeless, just in Woodburn alone. While this is unacceptable, the importance of coming together during this time is paramount. We want to thank everyone who made an impact on FHDC's work this year. Not only did we build more housing and acquire funding to improve and build future housing for future leaders, we have made some excellent partnerships that have allowed farmworkers and low-income people build assets and access opportunities. To support our mission to help solve the affordable housing crisis this holiday giving season please click here.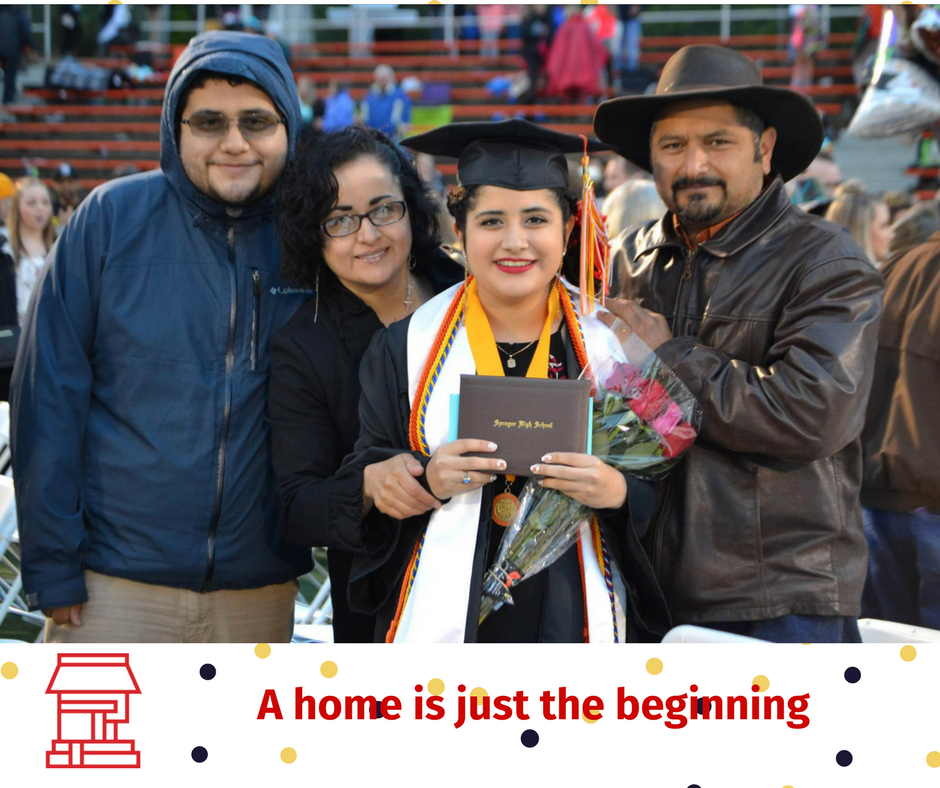 A few initial highlights:
Recognized for Strides in Equity from Housing Oregon for the formation of Evolve Property Management & Workforce Development, a mission oriented option for affordable housing developers.
Celebrated the opening of Colonia Jardines in Silverton, continuing our mission to build housing and opportunities for Farmworkers and their families
Awarded funding from Oregon Housing & Community Services to rehabilitate Esperanza Court and for the new construction of Colonia Unidad in Woodburn, our first housing project apart from farmworker housing, set to break ground in 2018.
Created partnerships with Girl Scouts, Boys and Girls Club, the City of Independence, Woodburn School District and others to ensure that youth are exposed to opportunities to learn, play and prepare for life.
In 2018 we look forward to continuing our work through shared values of equity, collaboration and respect. We are currently seeking support for programs that will help ensure that communities in Oregon know and feel that stable housing is just the beginning to a prosperous and healthy future.
Can you chip in to ensure that our communities in Woodburn, Salem, Sublimity, Silverton and Independence are well supported? Thank you!
To donate visit this link: http://fhdc.org/how-you-can-help/make-a-donation/
Team Farmworker Housing Development Corporation