Thanks to everyone for supporting FHDC this year! As we celebrate by sharing food, gifts and each other, we also reflect on what we have accomplished and the opportunities that we have to continue to bridge gaps by building community, housing and opportunities.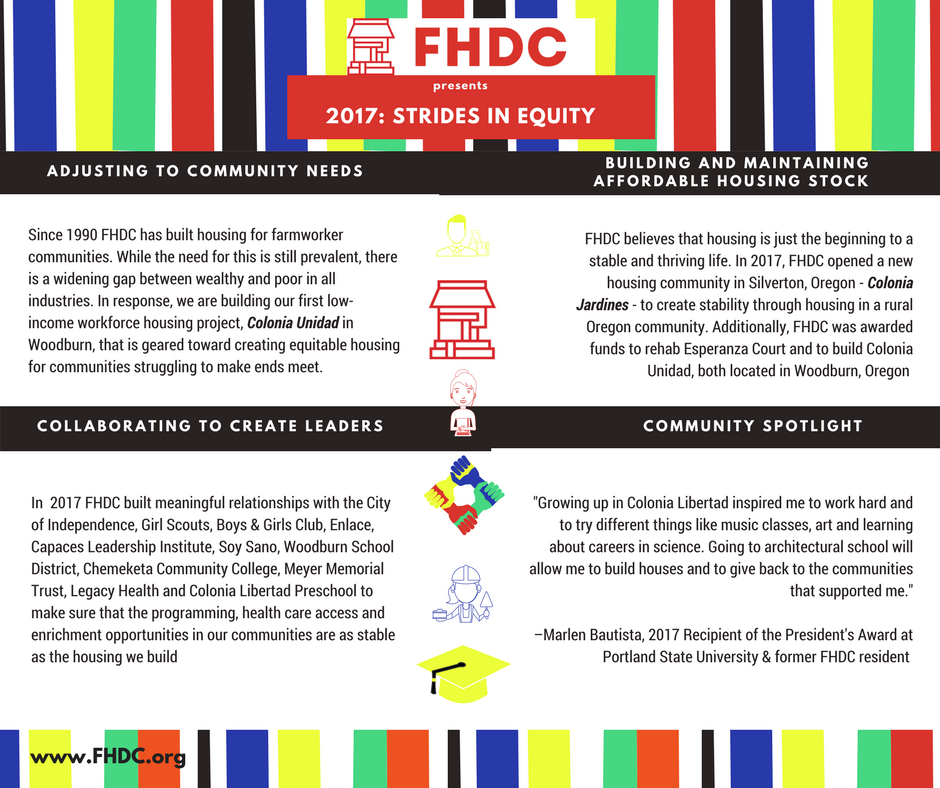 More notable moments:
In 2017 we enrolled more than 100 youth in the Soy Sano Program to create access to health care regardless of qualifications.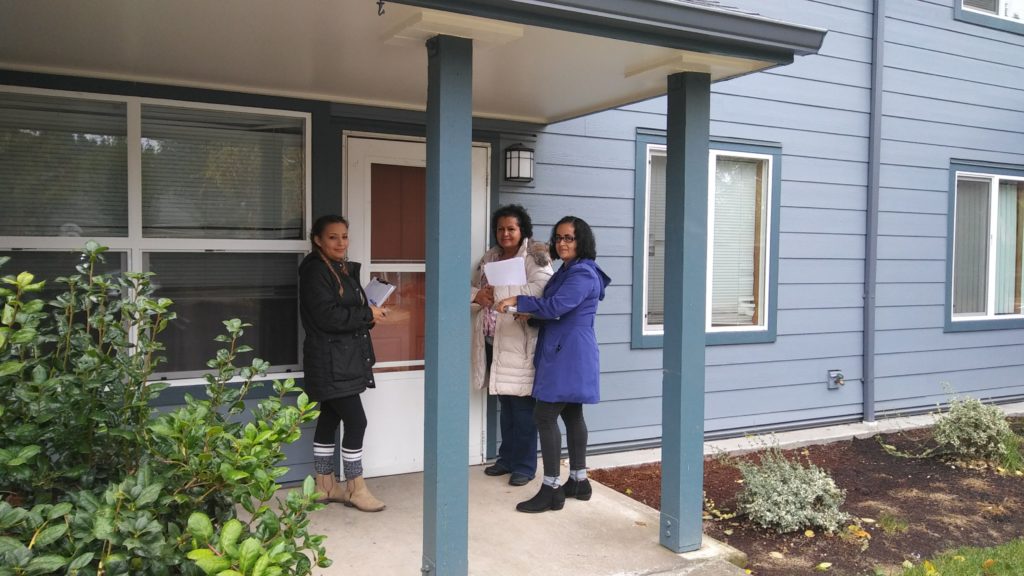 Our Resident Services Coordinator Fabiola Camacho was recognized for her community leadership as a Star Player from Housing Oregon.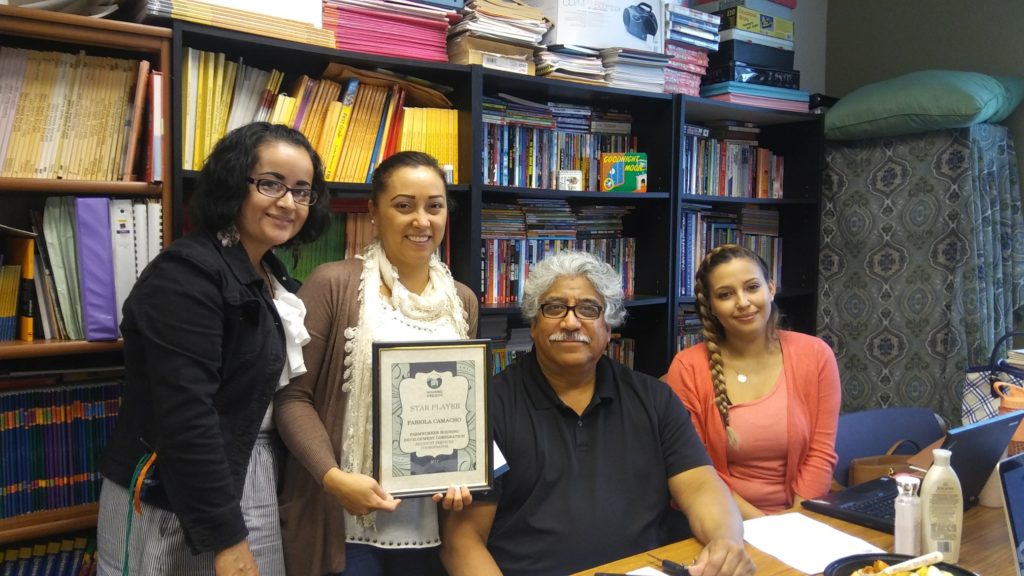 Kids from properties had the opportunity to interact with professionals from the City Bureaus to learn about different career pathways at National Night Out.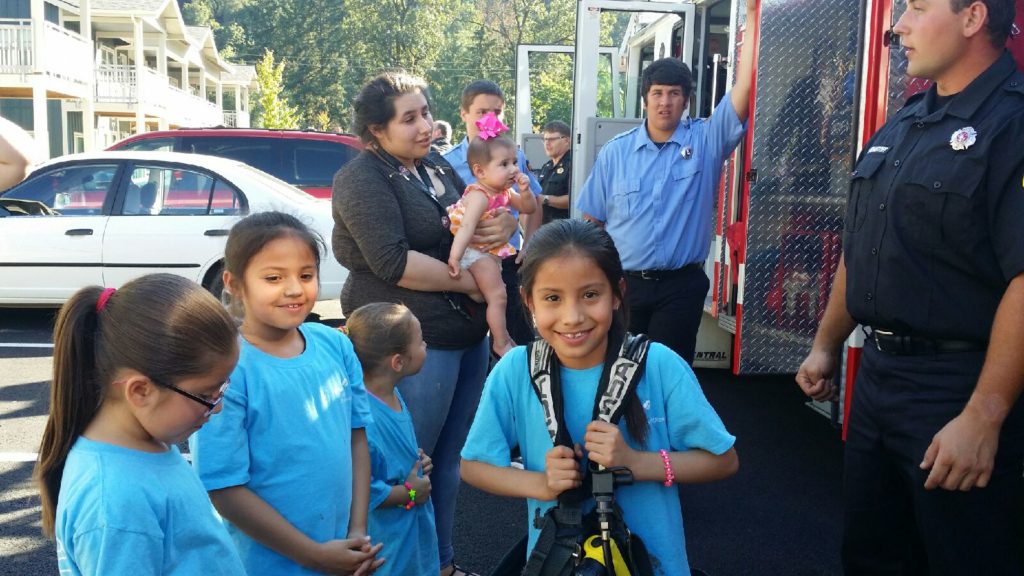 Colonia Jardines opened: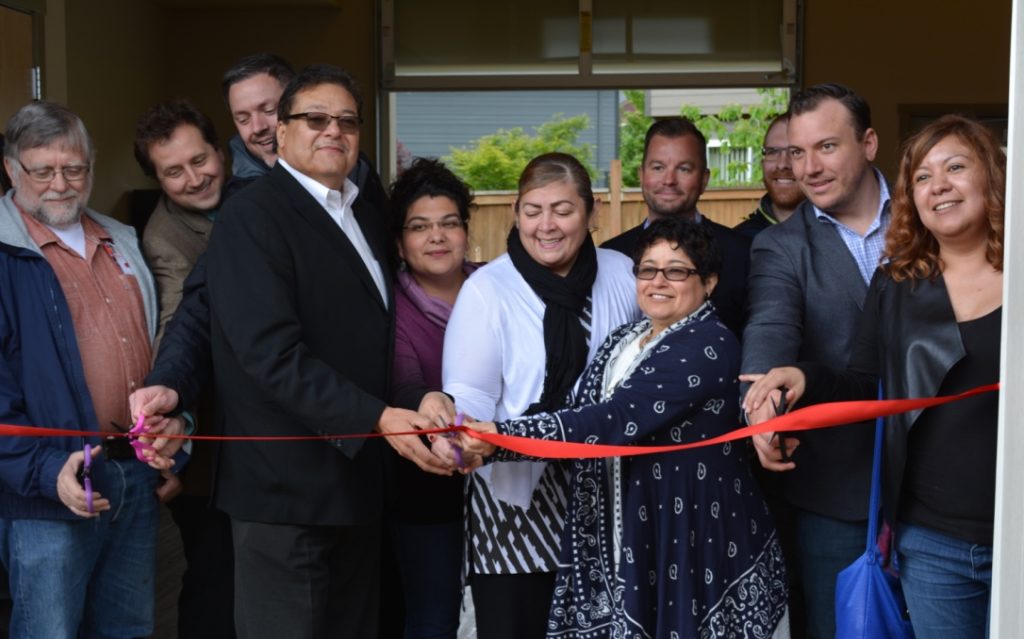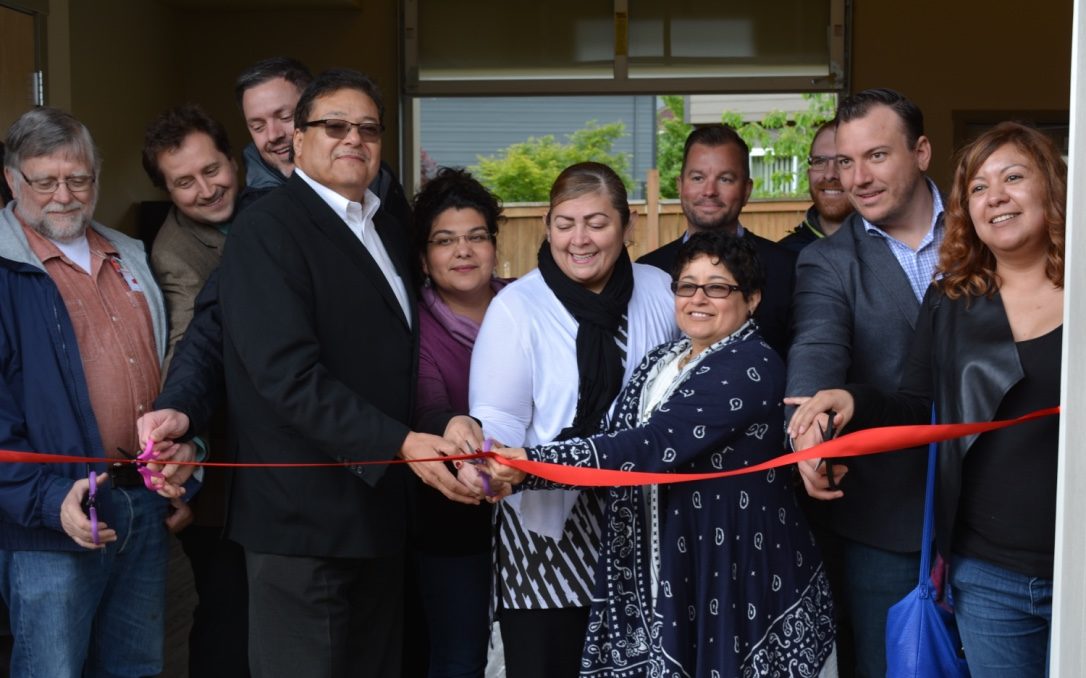 Roof Raiser Benefit brought together parters from around the state to support our work and partnership with Evolve.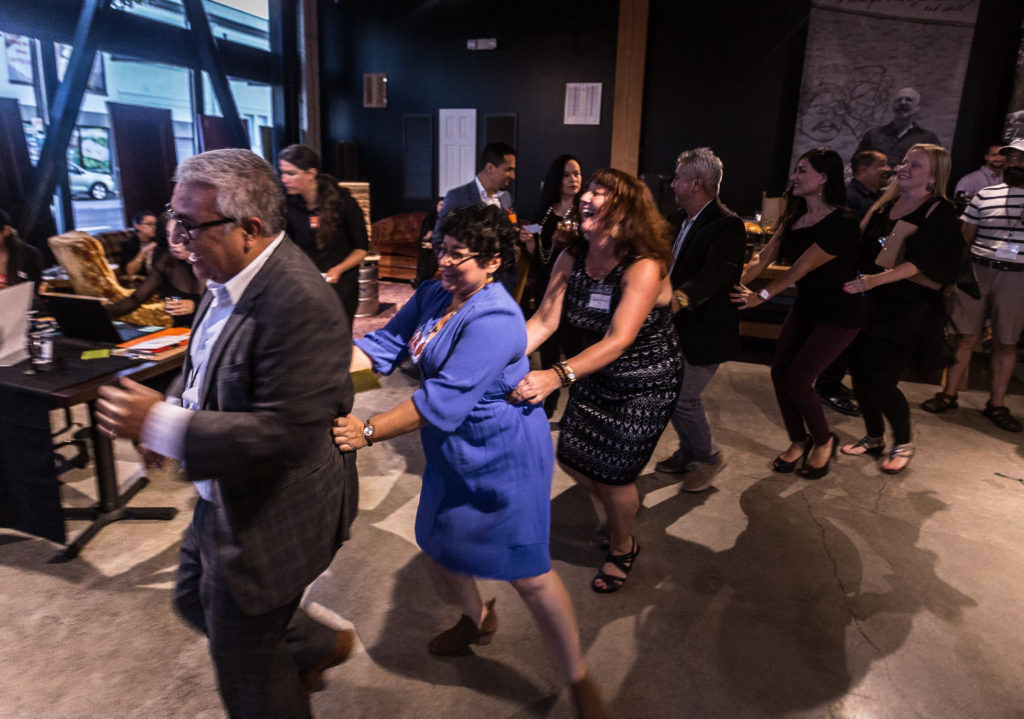 Let's work together to continue mobilizing in the New Year for a more equitable Oregon!
To consider making a tax-deductible donation to support our efforts, please click here