FHDC is part of some amazing communities throughout the Willamette Valley, where individuals and groups come together to support each other by organizing cultural events, community resources and educational opportunities. Thanks to all of our volunteers and partners for coming together in December and January to create and build community.
On January 5th at Nuevo Amanecer in Woodburn, we celebrated Rosca de Reyes, in English known as Epiphany or 3 Kings Day. We partnered with community volunteers and Evolve Property Management & Workforce Development to deliver gifts and share food! In total we entertained over 100 families and gave away 700 toys!
Thanks to our volunteers (pictured from left to right): Giovanni, Isabel, Daisy, Fabiola , Adriana, Damian, Estrella Tapia, Ruby, Estrella Delgado and Kasey:
A pillow of stuffed animals for the kids!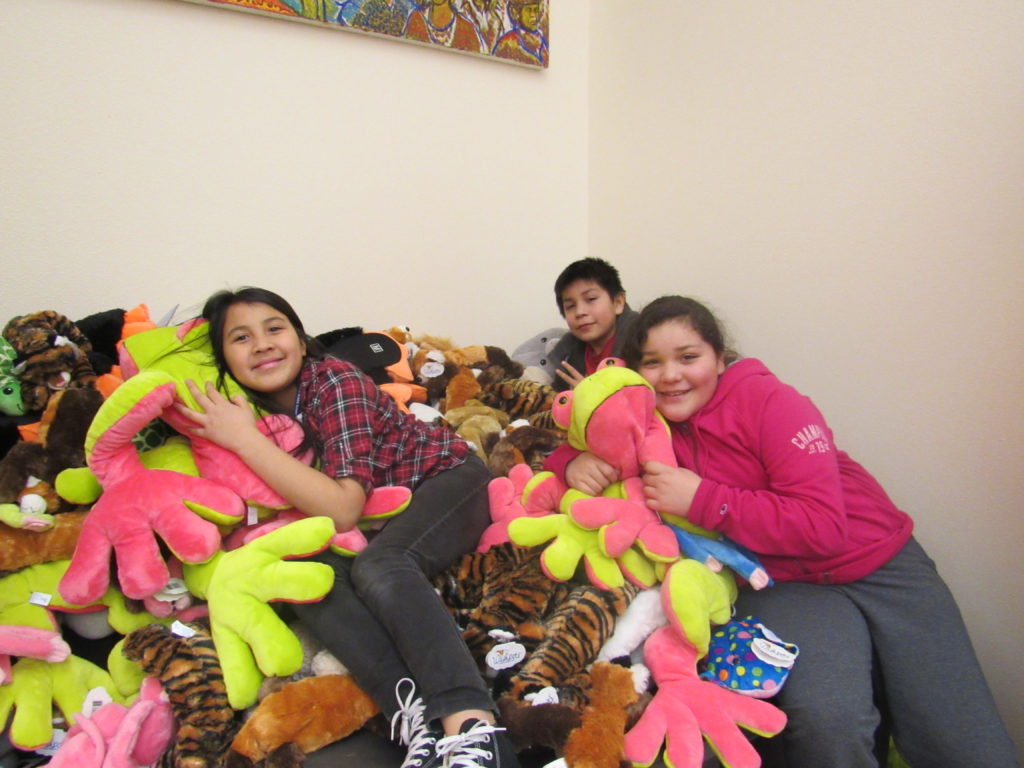 Rosca de Reyes, Woodburn / Nuevo Amanecer Style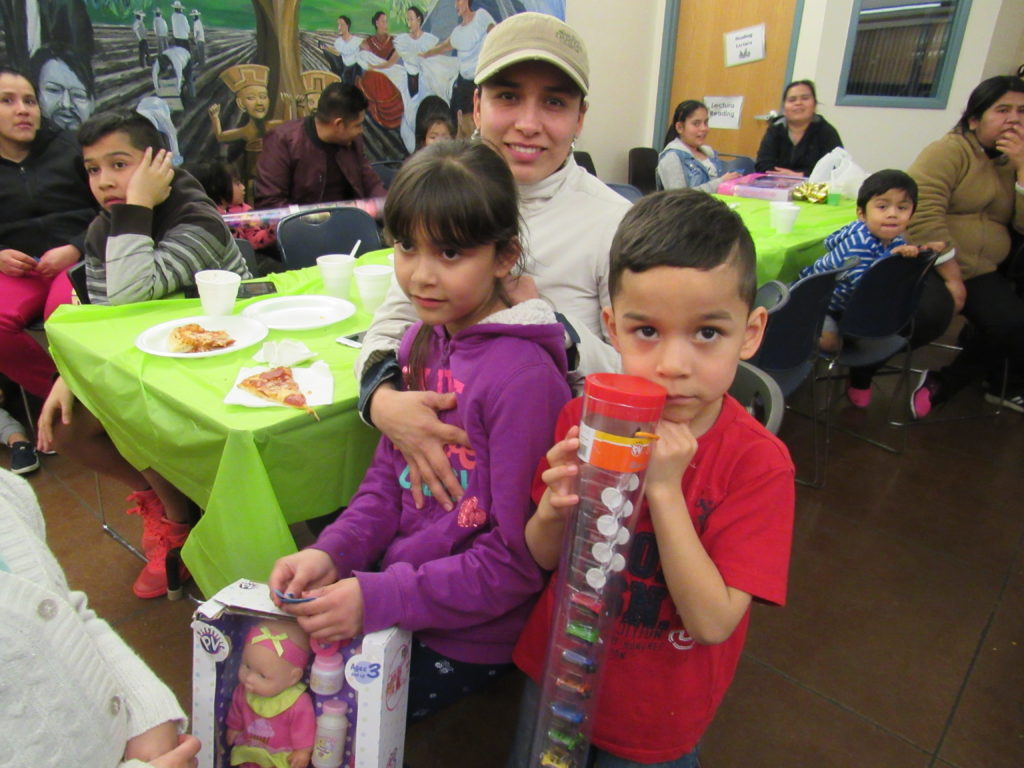 3 Kings Cake was a hit! The lucky eater who finds a baby Jesus figurine gets to host guests and make tamales for Día de la Candelaria (Candlemas), which is celebrated on February 2nd.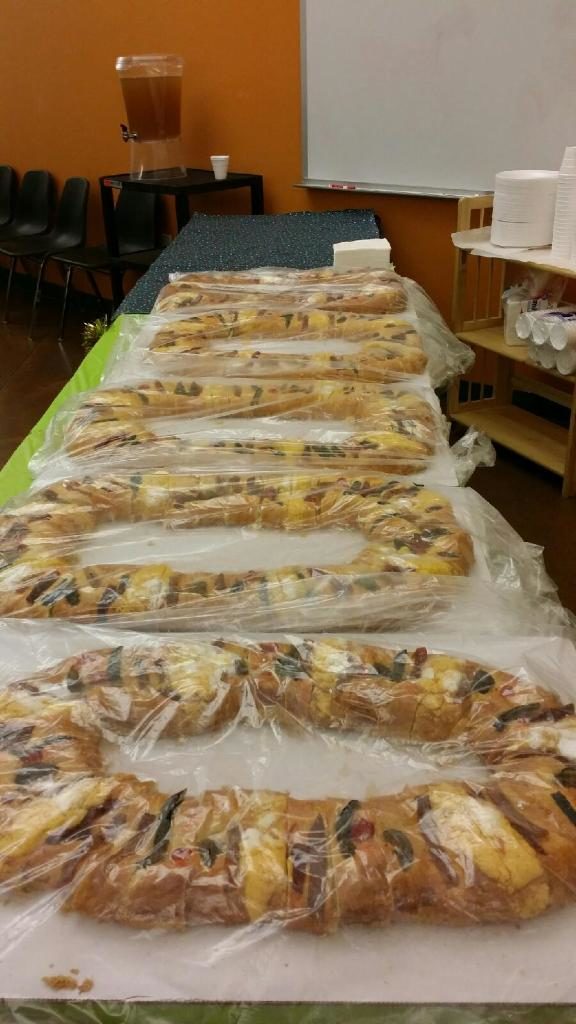 Someone scored with a bike!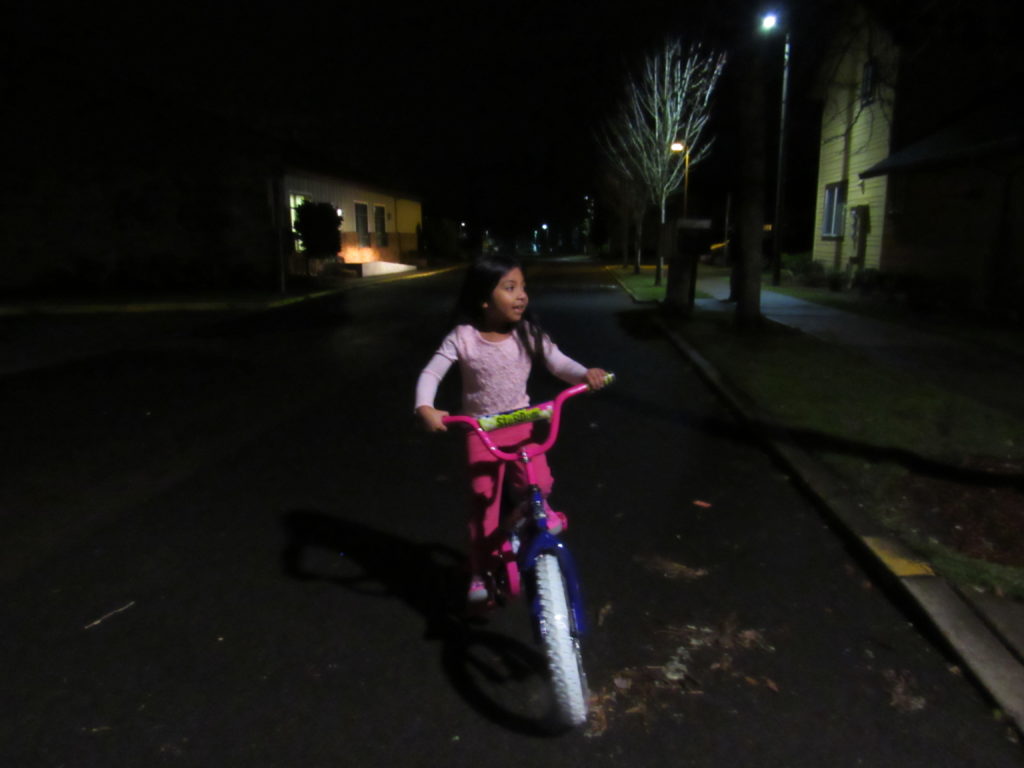 Other holiday celebrations throughout December occurred at Colonia Libertad, Colonia Jardines and Colonia Amistad.