FHDC is proud to announce a partnership with The Ford Family Foundation to support the planning, launch and implementation of the Promotores Resident Leadership Development program designed to uplift and empower outstanding residents to become trusted leaders in their communities. The Promotores will be trained to assess the needs of their neighbors and will have the skills to provide resources and referrals in the areas of health, education and economic opportunities.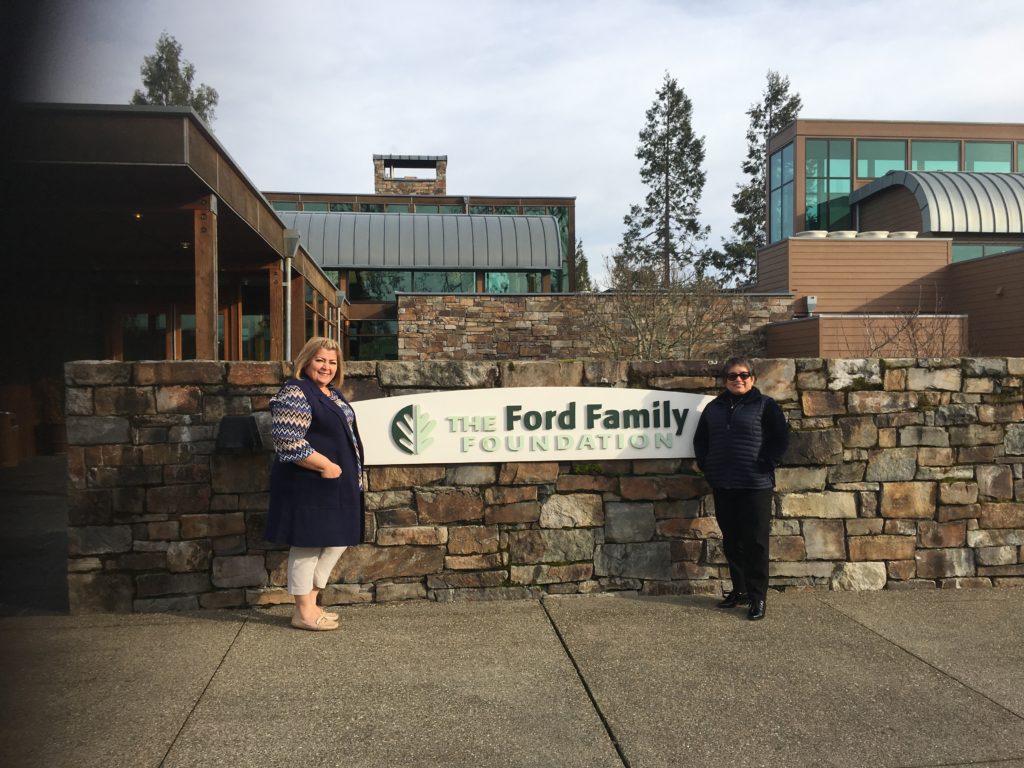 The Ford Family Foundation will support the Promotores pilot year project in 2019 with a grant of $50,000, joining Meyer Memorial Trust and Umpqua Bank Foundation as critical investors supporting asset and community building within low-income rural communities of color. Also joining the partnership is Bienestar who maintains the expertise and success of operating a Promotores Leadership model in Washington County for over a decade. Bienestar will provide critical consulting and the two organizations in partnership with The Ford Family Foundation will develop a joint and replicable curriculum tailored to the diverse needs of residents. 
The Ford Family Foundation was established in 1957 by Kenneth W. and Hallie E. Ford. Its mission is "successful citizens and vital rural communities" in Oregon and Siskiyou County, California. The Foundation is located in Roseburg, Oregon, with a Scholarship office in Eugene.
Gracias to all at The Ford Family Foundation, including Laura Isiordia who will play an instrumental role in training FHDC staff and residents to carry out necessary steps to achieve the desired outcomes of the program.