Oregon Ask has partnered with FHDC to engage our resident communities in Salem and Woodburn over the course of the last few months in order to determine best practices for meeting programming with resident needs. Focus groups and interviews have been conducted and the latest engagement was a visit from Oregon Ask and  MetroEast Community Media with the purpose of creating an infomercial support video for after school programs.
Fabiola Camacho, Resident Services Coordinator, was the star interviewee speaking on behalf of  Cipriano Ferrel Education Center site and the partnerships and activities coordinated in partnership with the Woodburn School District, which not only prepares students for success in the public schools and classrooms, but also creates supportive social space for healthy interaction and activities.
The video is expected to be released this Summer and distributed nationally.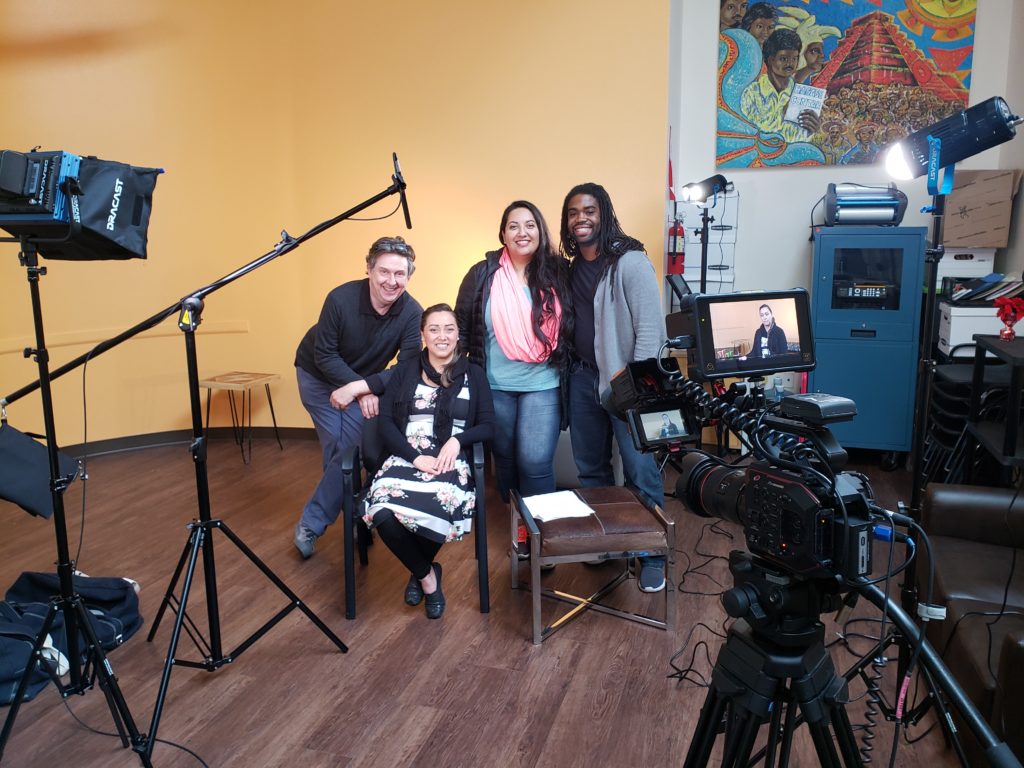 Pictured left to right: John Lugton (MetroEast), Fabi (FHDC), Anabel Hernandez Mejia (FHDC( & Bernard Rahming (Oregon Ask).