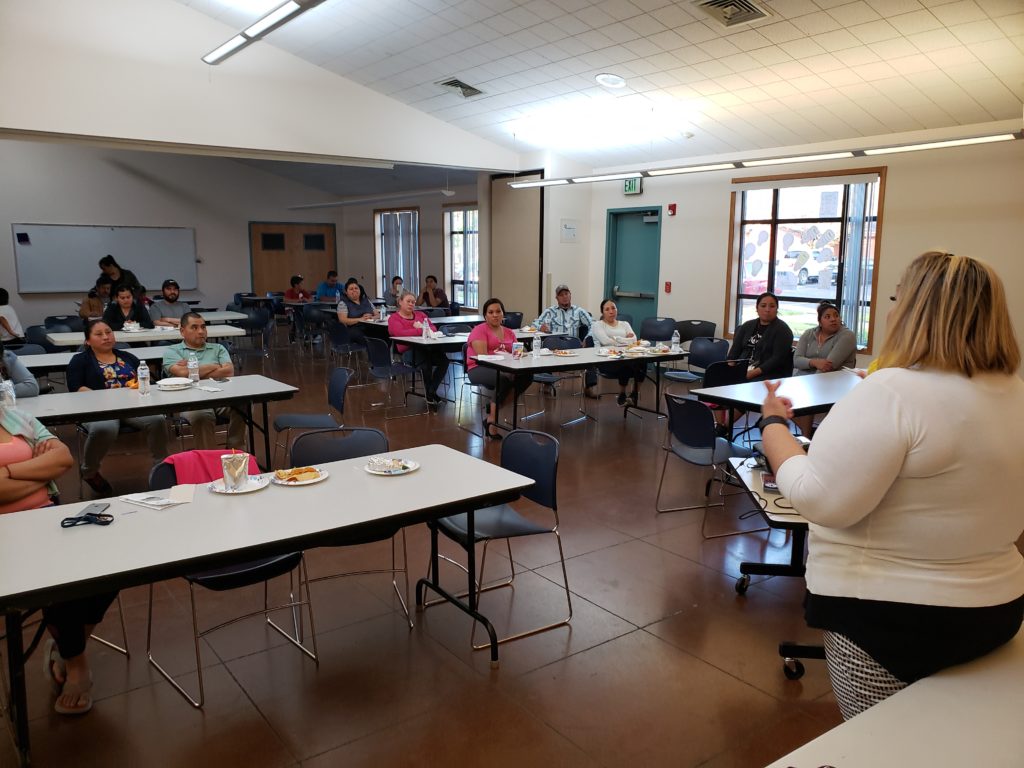 Each quarter FHDC hosts meetings with residents at all properties. The meetings typically present opportunities for resident engagement and a chance for everyone to get to know each other better.
Guest speakers included:
Laura Isiordia from The Ford Family Foundation who is working with FHDC to train our Promotores Leadership Coordinator Anabel Hernandez-Mejia. She has been coming on site to present the good neighbor curriculum to our residents.
Stephen Price & Lupe Econ from the Woodburn School District After School Programs were present promoting the Summer Camp and scholarships available for kids to attend.
Amador Aguilar who teaches guitar, ballet folklorico, & computer skills made some announcements regarding new class schedules and opportunities for engagement.
Finally, Brenda from Immigrant Services at PCUN shared information regarding Public Charge and the services provided by The Centro de Servicios de PCUN.