Crosstrain is a professional conference consisting of four full days of community and team building, equity training, and change leadership. FHDC's resident leadership development coordinator, Anabel Mejia-Hernandez, attended all days in order to increase community collaboration and to further develop her knowledge of community development best practices.
The highlight for her included the planning and development of a mock press conference with other staff and community organizations. Two journalists from California and Oregon supported the press conferences efforts.
The conference was organized in partnership by Community Change, Resident Union Network, Oregon Housing Alliance, and Resident Action Project.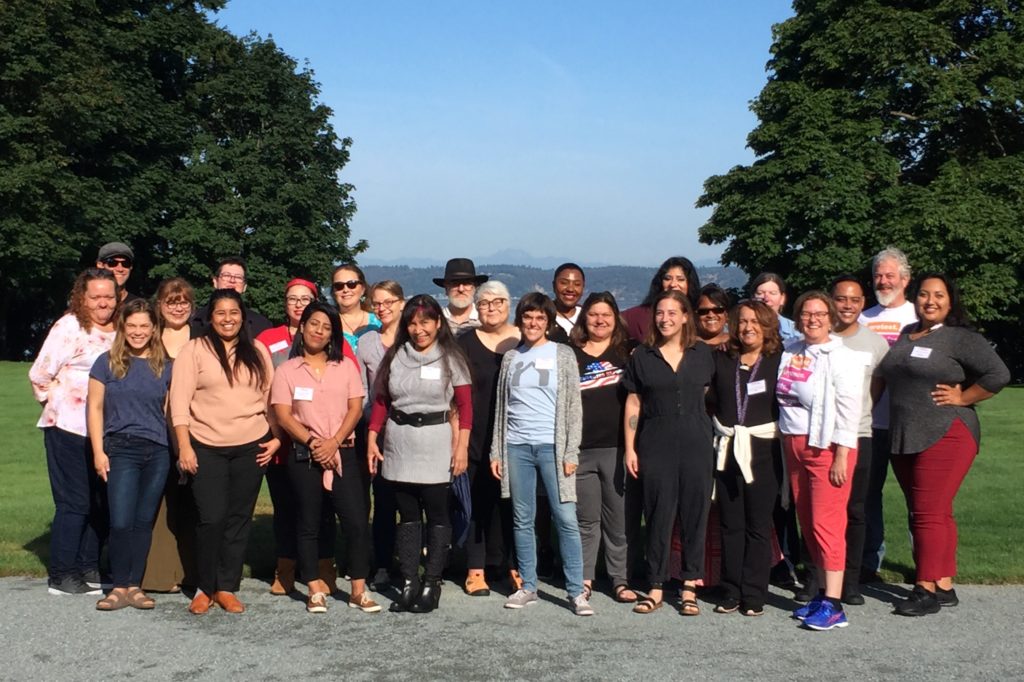 Day 1: Monday, August 19th (1:00pm – 6:00pm)
Leadership Styles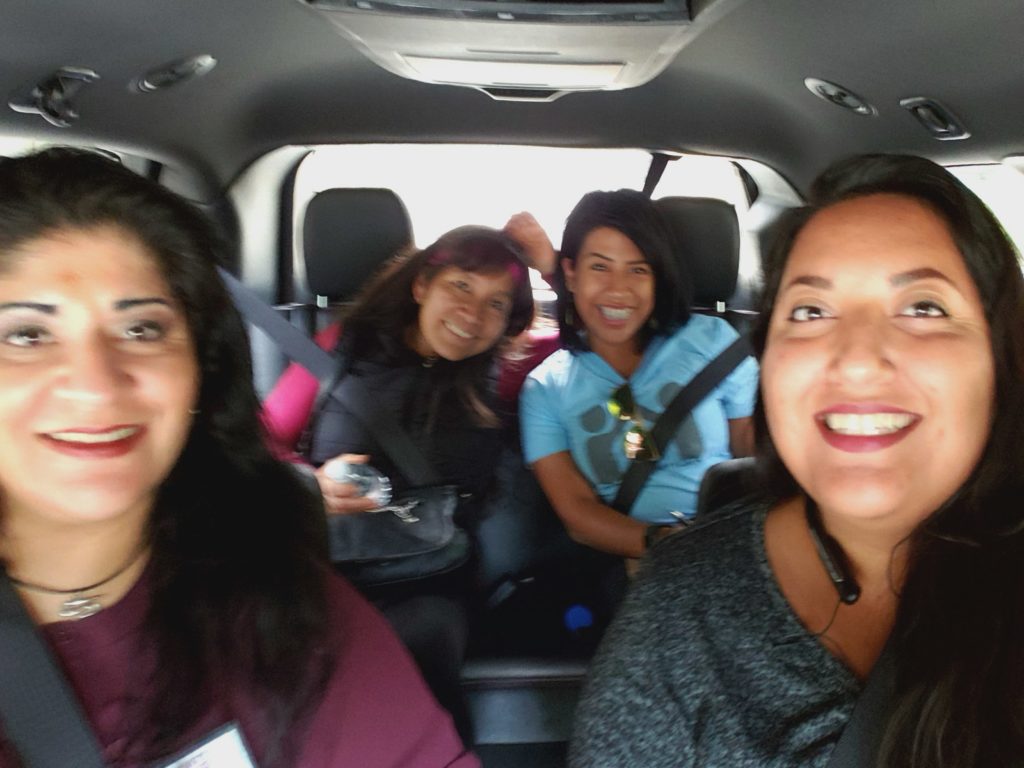 Day 2: Tuesday, August 20th (9:15am – 8:00pm)
Building a Team, Door Knocking Training, Actual Door Knocking & debrief
Movie Night: Reel Injun

Day 3: Wednesday, August 21st (9:00am – 9:00pm)
Guest Speakers: WaCAN staff Ashley Cormier & Xochitl Maykovich and Federal Way City Council Member Martin Moore, Mock Press Conference
Cultural Experience (visit the Duwamish Longhouse & Cultural Center)
Guest Speakers: LELO (Legacy of Equality Leadership & Organizing), Board Members Garry Owens (founding member of Black Panthers of Seattle, seen below in photo) & Cindy Domingo (former KBP activist, seen in top photo).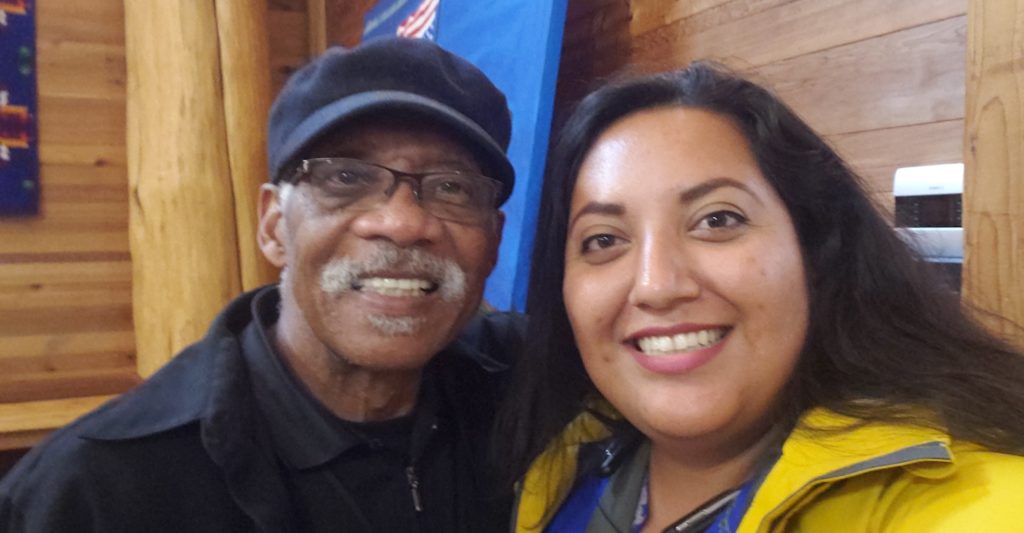 Day 4: Thursday, August 22nd (9:00am – 12:30pm)
Anti-Oppression/Levels of Racism
Historical Timeline (focused around housing and rights)