If you have lived in Oregon for a period of time, worked in social justice, advocated for human rights or protections against agricultural laborers, chances are you have not only heard of Ramon Ramirez, but you admire all that he has done. FHDC is no stranger to his work, as our organization has grown under his leadership since 1996. Our founders like the late Cipriano Ferrel (seen below to the left) with Ramon Ramirez (on the right) have all dedicated their life's work fighting for the rights and protections of immigrants in Oregon and at the National level. We are lucky to have had these dedicated, smart and committed activists on our side.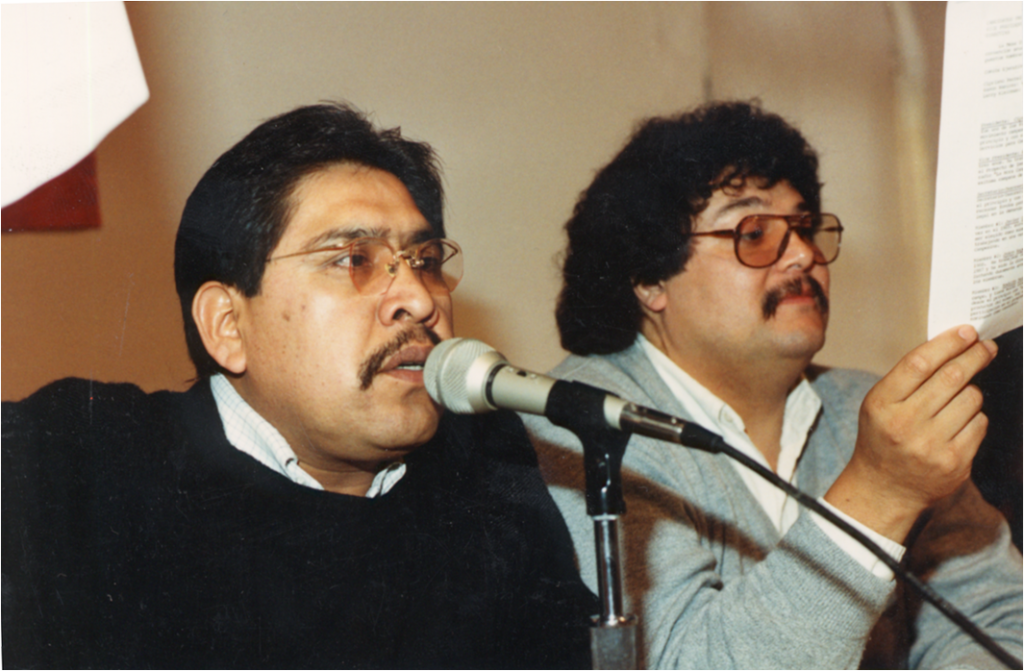 Cipriano Ferrel and Ramon Ramirez in 1992 at the PCUN conference
As Ramon prepares to retire in the next year from over four decades of service to the communities of Oregon, he leaves an impact that resonates nation-wide. He departs as the President of PCUN, an organization he co-founded in 1985 in Woodburn. He passes the organization on to a new generation of leadership, directed by the youthful, female, Latinx leader, Reyna Lopez. She will continue the legacy and journey set by Cipriano and Ramon, advocating for the legal rights of immigrants and farmworkers for decades to come.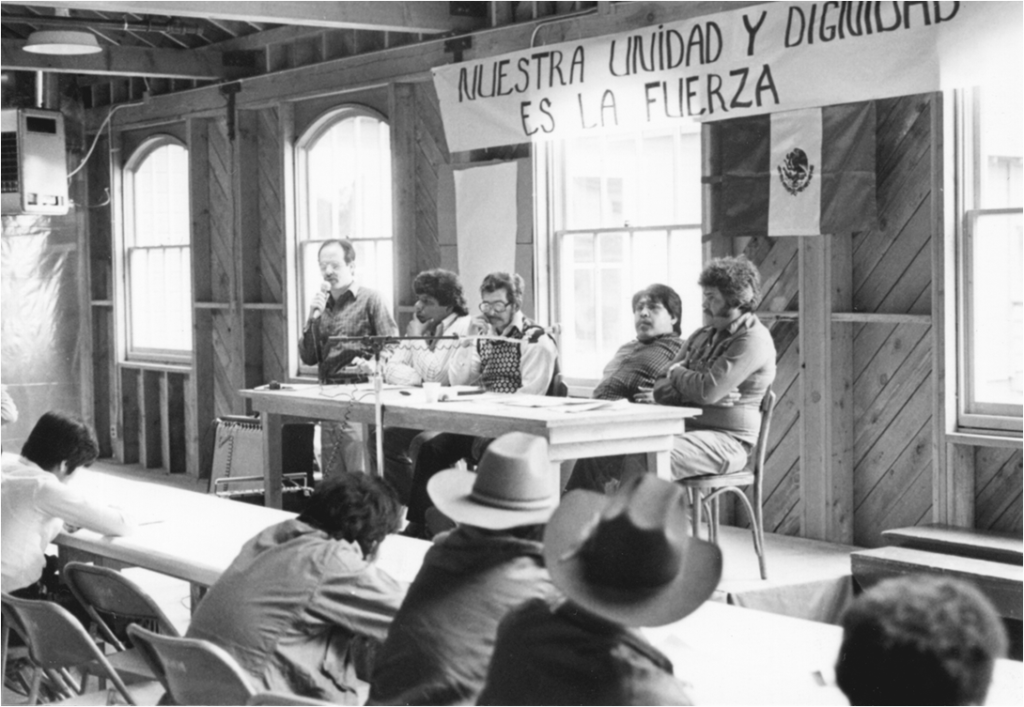 The founding of PCUN, 1985
On what it means to Ramon to be an American:
"To live in a country free from discrimination, racism, indifference, xenophobia, and where you celebrate diversity because we are a nation of immigrants. … In order for us to survive as a country, we have to honor the diversity that makes up this country." (via Statesman Journal).
And we take that mentality as we join with all of our Woodburn and Oregon community partners celebrate his final year of formal service (we know he will be around advocating indefinitely!). We at FHDC want to honor and thank Ramon for his continued service as FHDC's board chair for the last 23 years! As a sponsor of the Ramon Ramirez Legacy Fund and Party, hosted by PCUN, we look forward to imprinting his legacy on FHDC's direction for years to come.