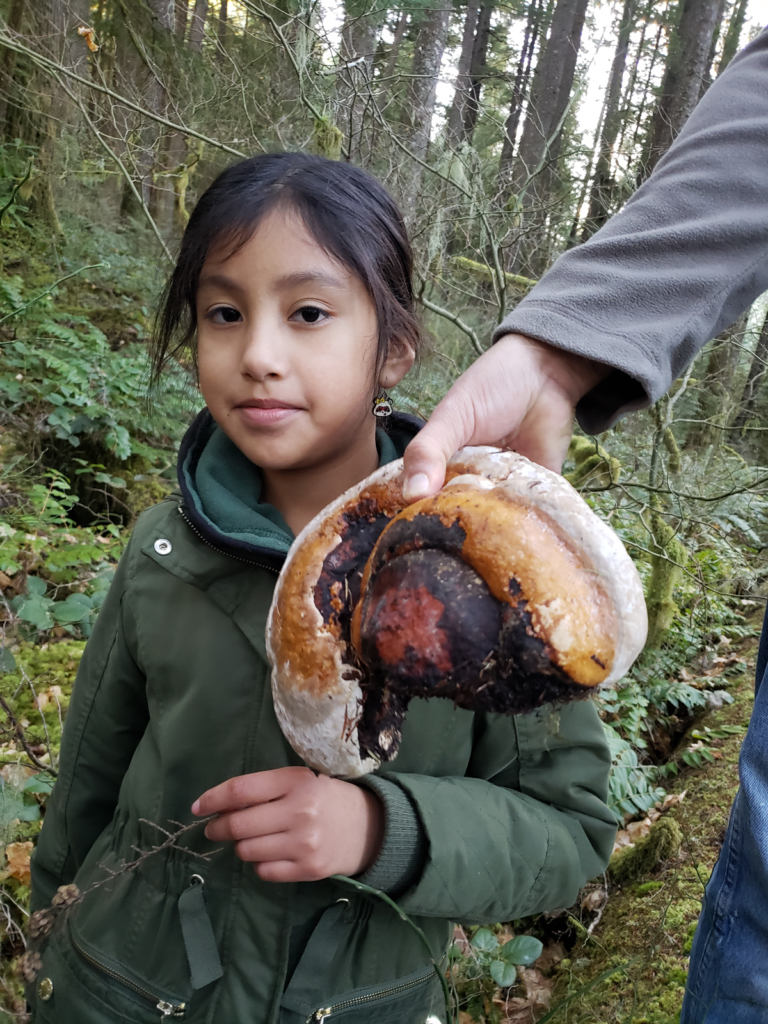 Our partnership with Anahuac, facilitated through Capaces Leadership Institute (CLI), is a "radical way for youth to get connected with their roots." Anahuac guides and connects youth with indigenous elders and practices from lands in Mexico and the US. From spiritual healing in a Crow constructed Temazcal to mushroom foraging practices, Anahuac offers youth a great opportunity to connect with their physical world, heritage and cultural roots, and each other.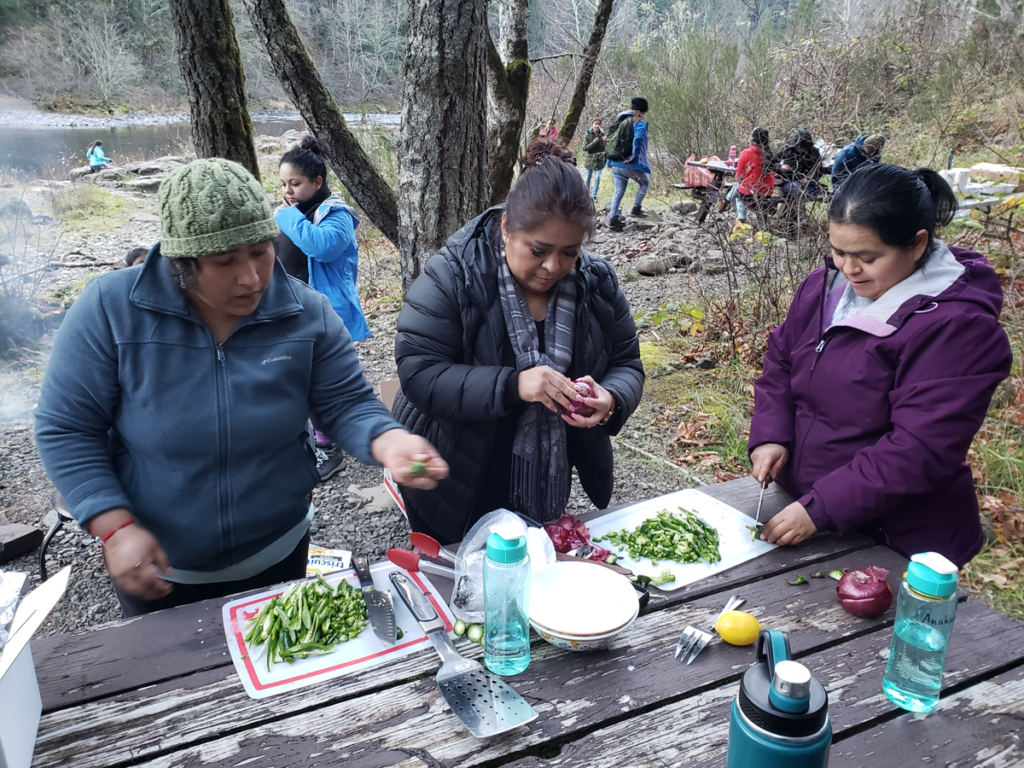 Youth from FHDC and others from the community meet weekly in the small community room at Cipriano Ferrel Education Center and so far this fall they have planted garlic in the community garden and went on an exploratory harvesting field trip to forage for medicinal and edible mushrooms and other edible healing plants.   30 people in all went on the field trip to the foot of Mt. Hood to harvest mushrooms other plants with indigenous history and beneficial to human consumption.  Of the 30 included high school students from CAPACES program, CAPACES staff, project leaders, and FHDC residents, both youth and parents.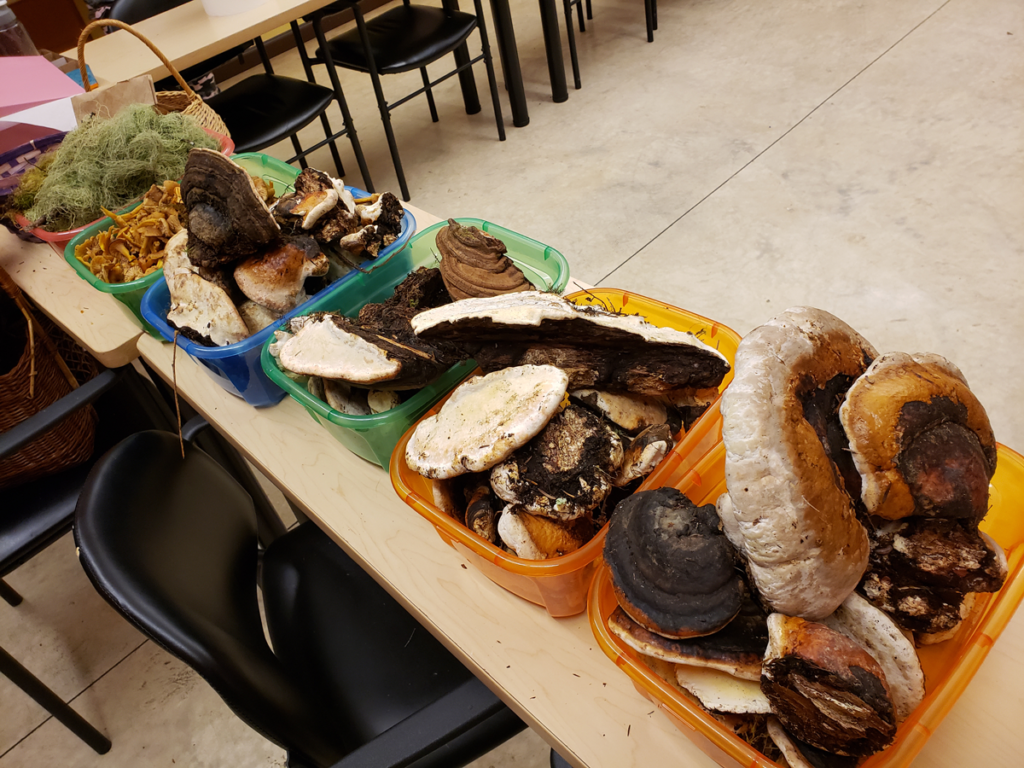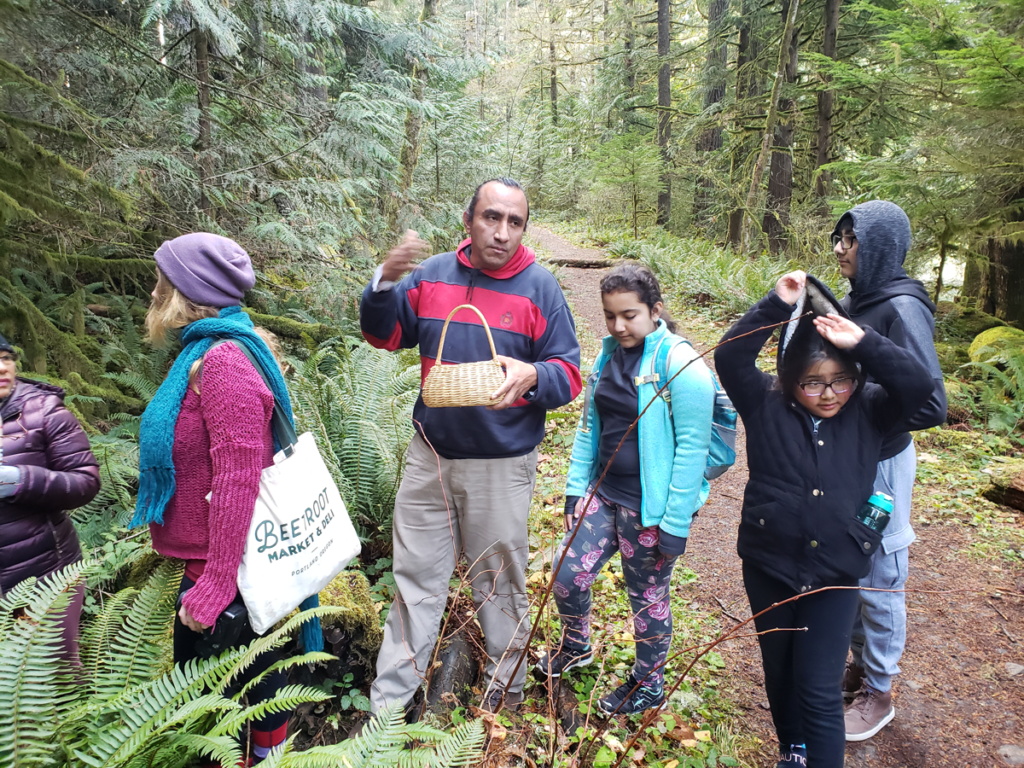 A future project includes helping to install flooring of a traditional kitchen called fogon, being built outside of CAPACES. We are so grateful for this partnership to connect youth with elder generations to share in the wealth traditional, indigenous techniques and knowledge.