Leadership Updates:
In February, FHDC has been involved in multiple efforts to advocate and share information with community partners and public agencies.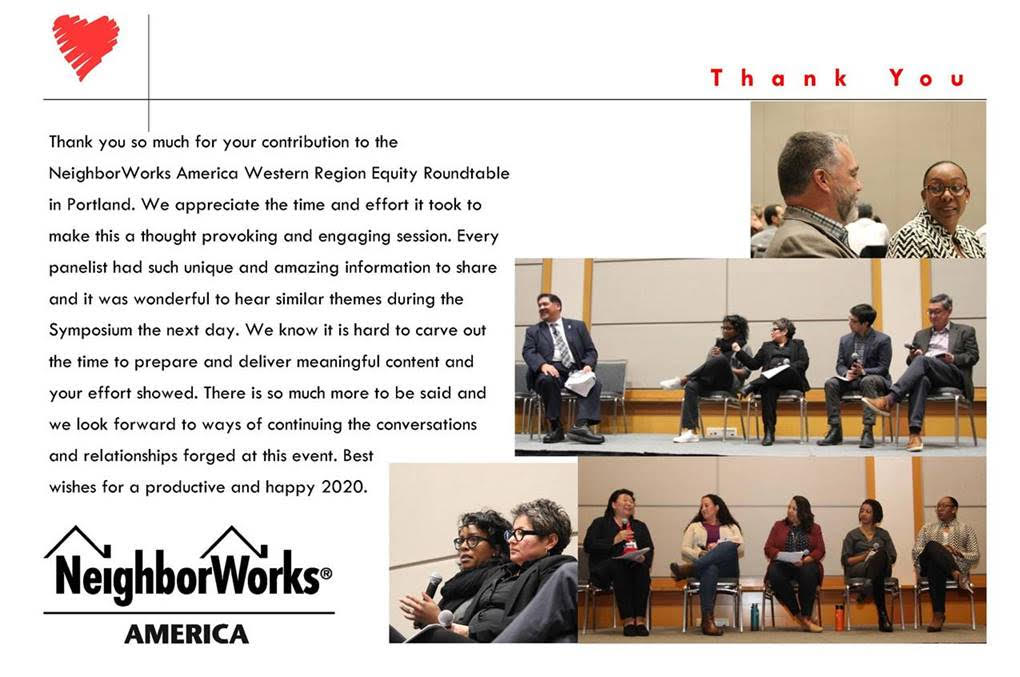 Maria Elena Guerra (Meg), FHDC's Executive Director, supported the recent NeighborWorks America Western Regional Equity Roundtable and Symposium in Portland this month.  The events gathered leaders of color to share themes covering race, equity, and community development to create support and coalitions with like-minded peers.
Meg was also invited to serve in the New Strategies Program at Georgetown University, participating in an advanced management education program focusing on how to bolster and manage revenue for growth and success. Thanks to a partnership and scholarship from JPMorgan & Chase, our E.D. will carve out time to learn equitable development strategies for FHDC in housing development and Evolve in its third-party property management.
In addition to leadership participation in regional and national opportunities, Promotores Resident Leaders and other engaged residents are attending and participating in school district meetings, and lobbying at the State level this month on behalf of issues that affect their lives such as affordable housing, homeownership, and asset building opportunities.