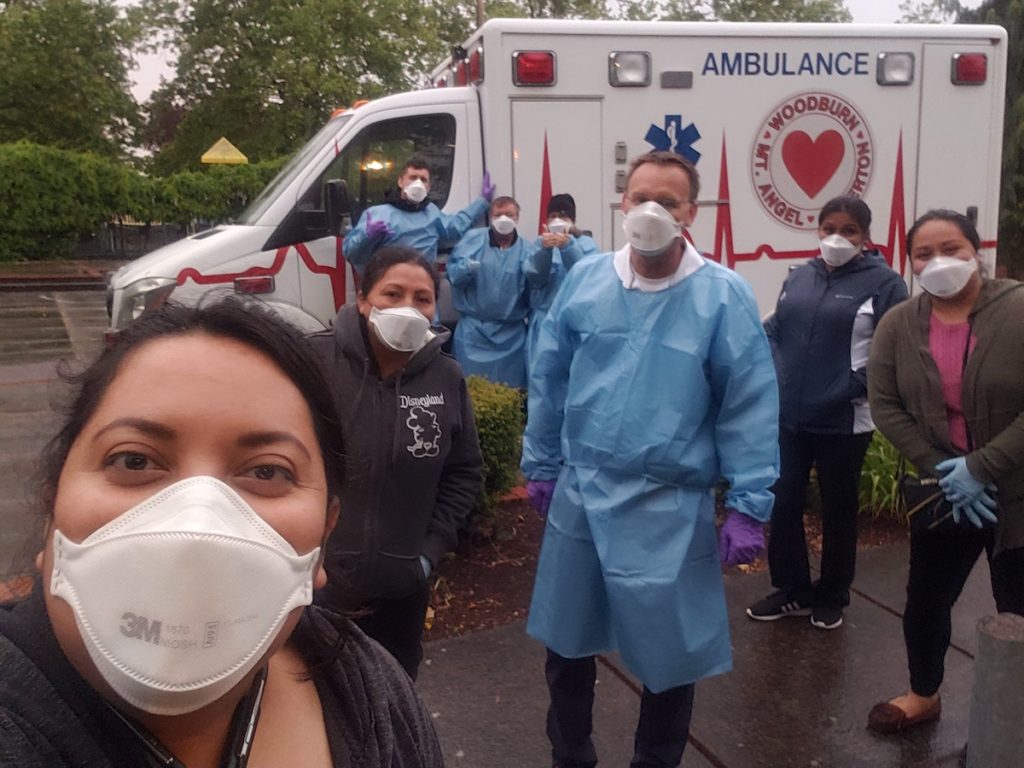 In an effort to mitigate the risk of an outbreak at our properties, FHDC is collaborating with the Emergency Medical Services and Woodburn
Ambulance Paramedics to make COVID-19 testing available to residents, primarily essential workers currently working or soon returning to work. At Colonia Unidad, we were able to administer 25 tests last week and about 60 tests at Nuevo Amanecer. This week we will be conducting more as the need and concern grows for working residents trying to maintain safety at work, home, and in our communities.
Thanks to our Promotores who played an instrumental role in coordinating and communicating with residents that expressed high need for testing during our regular phone calls and surveys with each household. Four Promotores knocked on the doors, wrote down the resident's information (lab form), and explained the process in Spanish. Since the WA paramedics only had one fluent Spanish speaker, this mutual effort facilitated communication and confidence of residents in receiving and trusting the paramedics.
While the majority of residents tested were adults, we also tested a few youth, as young as 12 years old for the virus.