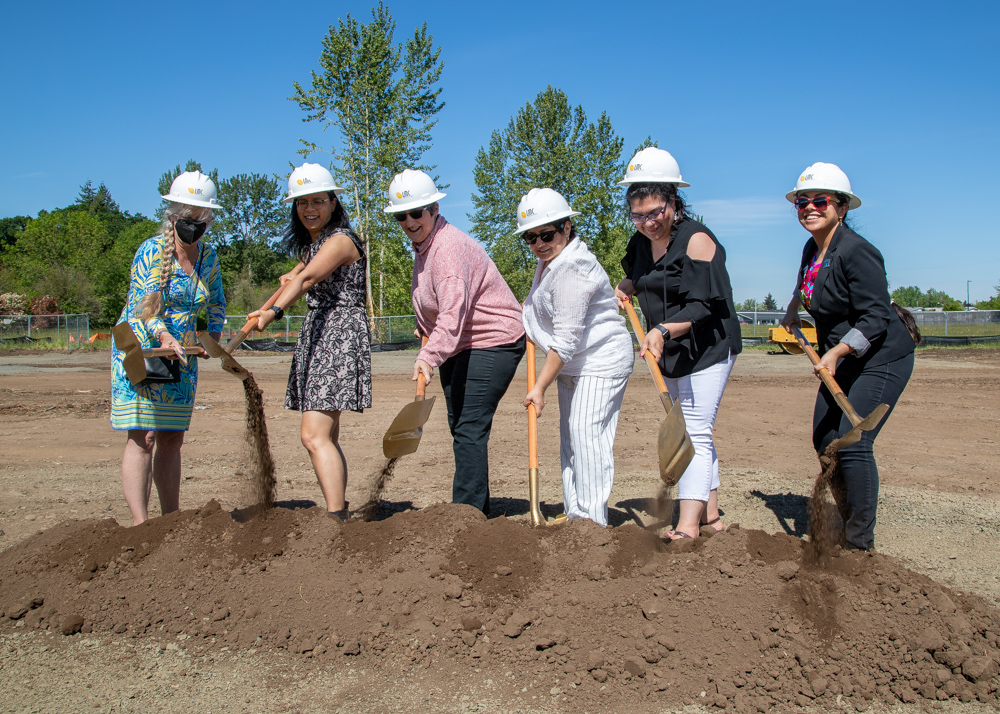 Colonia Paz Breaks Ground, Brings Needed Affordable Housing to Lebanon, Linn County
Media Contact: Claudia Cantu, claudiacantu@fhdc.org; 503.560.0779
Lebanon, Oregon — May 17, 2021— As communities across Oregon continue to grapple with solutions to the affordable housing crisis, nonprofit community development organization, Farmworker Housing Development Corporation (FHDC) and partners, are preparing to integrate a "housing for all" vision into Lebanon with the groundbreaking of Colonia Paz, a community of 24 affordable homes. This vision was propelled by regional studies revealing the staggering poverty rates, unemployment rates, and shortage of affordable units for low-income and working families in Linn County.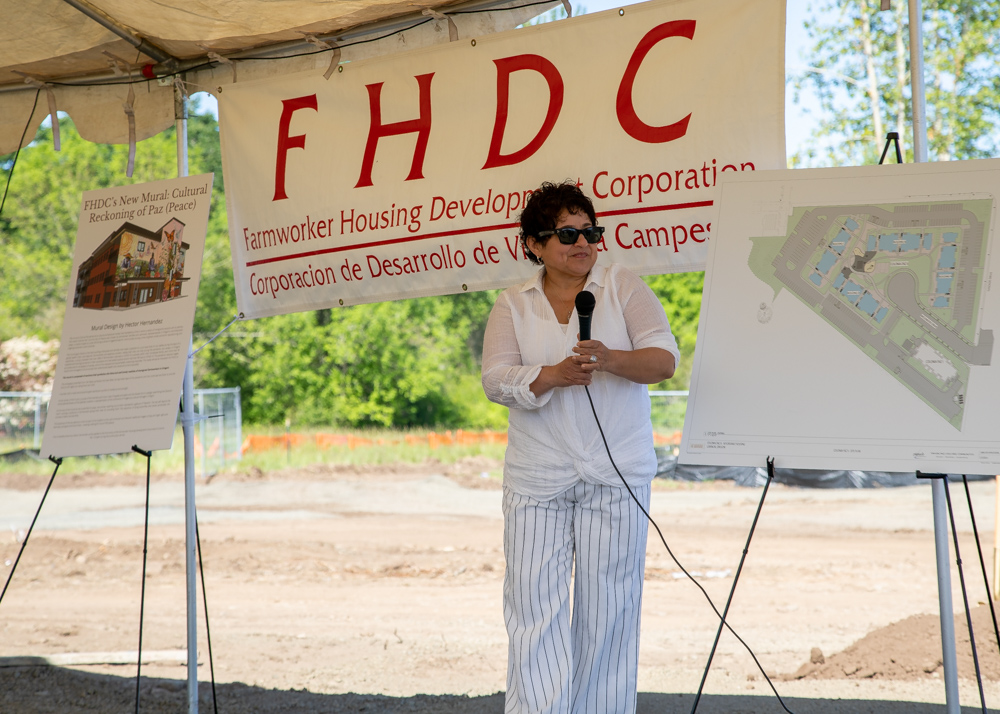 "The truth is, Linn County is facing a real affordable housing shortage for families that are 70% or more below the median family income," said Maria Elena Guerra, FHDC's Executive Director.  "While the State has focused on addressing these needs in urban areas, families working in agricultural labor and other labor workforce in rural areas are being left behind. Colonia Paz (Community of Peace) will bring a safe, affordable, and supportive place for working families to call home for years to come." 
FHDC started construction on Colonia Paz I this Spring with 24 affordable apartments that will prioritize housing for farmworkers and their families. FHDC owns additional land adjoining Colonia Paz I and is in the planning stage to build more housing to support workforce individuals and families of all industries with 116  additional affordable units. The Colonia Paz groundbreaking memorialized the very first dedicated housing that prioritizes farmworkers in Lebanon, including disabled and retired farmworkers.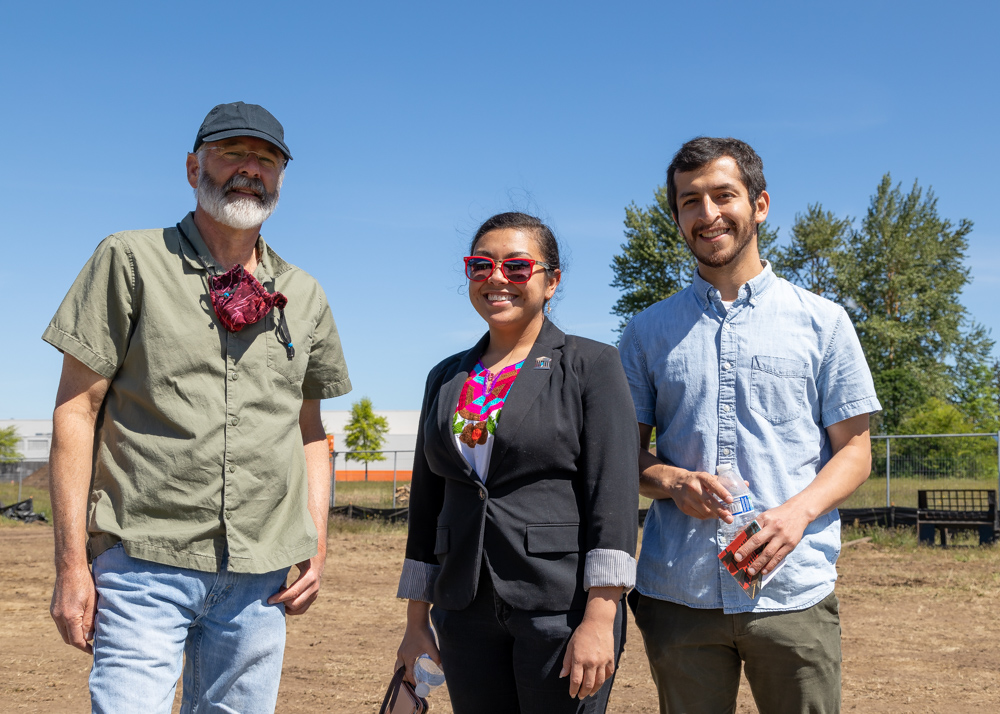 "Farmworkers are vital contributors to Oregon's economy and social fabric, but they are not the only ones in need of housing," said Elias Villegas, FHDC's  Board President and Dean of Students at Chemeketa Community College. "We are humbled to be able to deliver these needed housing assets and services to community members who are integral to providing food on our tables. Our housing planning does so in a way that respects community integration while prioritizing affordable housing for all workforce families in the area."
Colonia Paz will follow a development model of community-built housing, offering bilingual supportive services in the areas of health, education, and employment. The goal for FHDC's affordable housing model is to address some of the root causes of poverty, helping low-income families break this cycle through on-site supportive programming, including after-school and summer youth enrichment programs, leadership development, and financial education that helps individuals and families build assets.
---
About Farmworker Housing Development Corporation
FHDC is a non-profit organization established in 1991 to lead the development and operation of affordable housing for low-income farmworkers throughout the Mid-Willamette Valley. Over the past 30 years, FHDC has been providing quality affordable housing and supportive health, education, leadership, and community services to its residents. FHDC owns and operates ten affordable housing communities across six cities in the mid-Willamette Valley, serving primarily low-income workers, farmworker families, the elderly, and special needs households. Learn more at fhdc.org
About Colonia Paz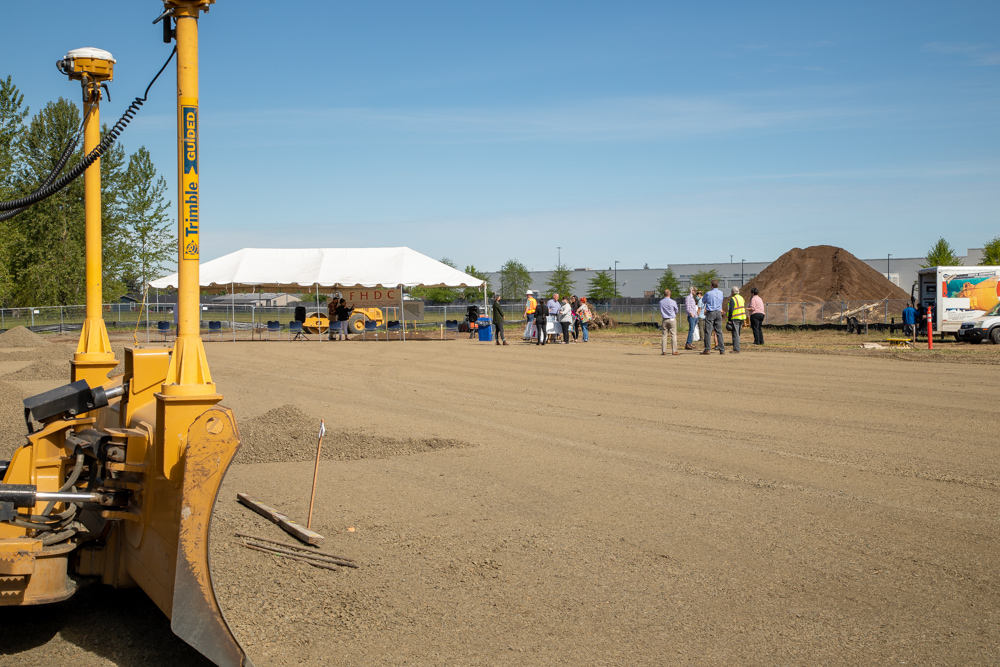 Colonia Paz is owned and developed by FHDC and will be managed in partnership with nonprofit sister organization, Evolve Workforce Development. Colonia Paz I site is an approximately 1.4 acres parcel located in the center of Lebanon. The site was approved for development due to its proximity to agricultural employment and nearby community amenities such as schools, grocery stores, and medical facilities. Design of the site will preserve and conserve onsite wetlands. Featured in the rendering is a mural by muralist Hector Hernandez.
Developed to address the needs that identified Lebanon as one of the top three severely rent-burdened cities in Oregon, with one in three households (34%) paying more than 50% of their income for rent,  Colonia Paz is supported by the Linn-Benton Housing Authority, City of Lebanon, CASA of Oregon, Nelson Capital, Pinnacle Architecture, LMC Construction, Kantor Taylor, USDA Rural Development, Umpqua Bank, Oregon Housing and Community Services, and Bank of DesMoines.