Join FHDC to ensure a more equitable Oregon through the development of affordable housing and supportive services!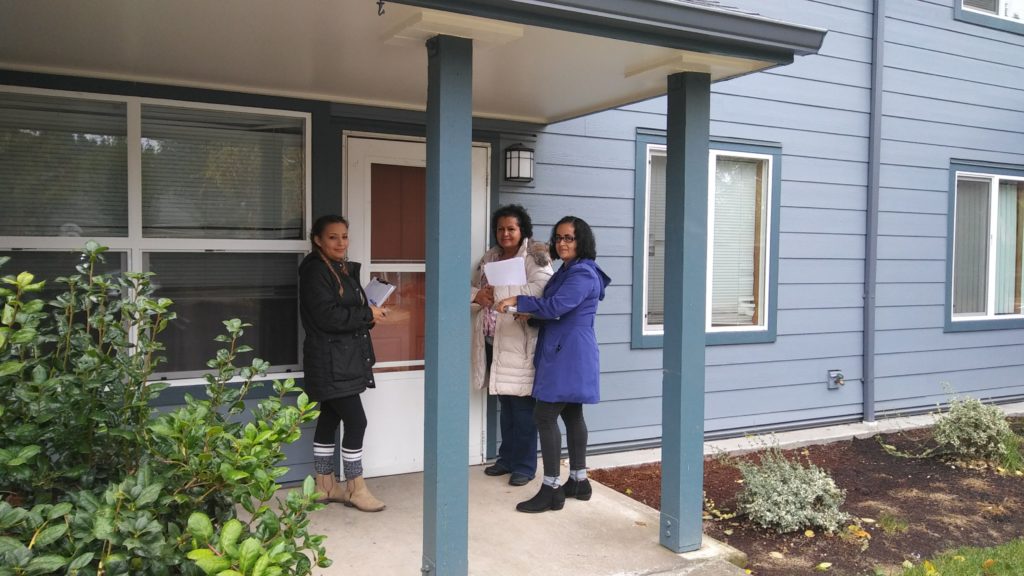 Current Opening: Full Charge Bookkeeper & Office Administrator
Status: Non-Exempt
Type: Full-Time
Reports to: Executive Director
Salary range: $40,000 to $45,000
Full Benefit Package: Medical, Dental, Vision, Vacation Accrual, Sick Leave Accrual, Holidays, and Personal Days.
Job Summary
The Full Charge Bookkeeper & Office Administrator is responsible for maintenance of all accounting records, preparation of monthly financial statements and reports as required by funders, design and implementation of fiscal controls, and oversight of fiscal operations. Additionally, the bookkeeper will play a key role working in collaboration with the Executive Director in the development of the annual operating budget and the analysis of operating results. The bookkeeper will assist the Executive Director and the Board in development and evaluation of alternative financial strategies to ensure the financial health of the organization.
This position also provides, administrative and logistical support for the Executive Director, and performs general office management functions. This role will maintain an efficient office environment and provide day to day logistical and administrative support to facilitate the work of all departments.
Essential Functions
Bookkeeping
+Maintain accurate GAAP compliant accounting records, including an easily auditable general ledger and necessary supporting journals.
+Prepare standard monthly financial statements including organization-wide Balance Sheet and Statement of Activities, Functional Expense Statement, Statement of Cash Flows, and departmental statements that facilitate comparison of actual revenues and expenses to budget property-by- property, program-by- program, and source-by- source basis.
+Coordinate, monitor, and reconcile subsidiary records for property management activities.
+Document compliance with funder/donor restrictions.
+Prepare financial reports required by funding agreements.
+Present financial information to the Board of Directors or appropriate Board committees.
+Work closely with the Executive Director in the development of budget projects and analysis of alternative financial strategies.
+Prepare or supervise preparation of all cash disbursements.
+Prepare records for audit and aid as needed to the organization's independent auditors.
+Assist with Finance Committee and Board meeting prep and follow-up.
+Complete annual Document Retention and Destruction per policy.
Administrative and office management
+Ensures new hire work station is ready with accessible profile for computer, email and voicemail.
+Complete the employer-side of new hire paperwork, manage employee benefits (including health insurance and pension), create and update employee tracking systems including timesheets, mileage reimbursements forms and check request.
+Coordinate office purchases and supplies and receive deliveries.
+Maintain filing and record keeping systems and processes.
+Facilitate communication between management, staff, vendors, and contractors.
+Primary caretaker of office space, equipment, and technology
+Coordinates with outside consultants and vendors when appropriate or necessary
+Aids with annual fundraiser.
Key Competencies
+Superior organizational skills with ability to read, understand and record data quickly and accurately
+Maintenance of complete GAAP compliant general ledger accounting records and production of easily understood standard monthly financial statements.
+Cost center-based accounting, with experience in nonprofit accounting preferred.
+Budget development, with experience working with Boards of Directors and evaluating
alternative budget strategies preferred.
+Experience establishing and implementing effective internal controls preferred.
+Experience working closely with management or boards of small organizations
+Ability to communicate professionally in English and Spanish, both verbally and in writing
+Excellent service skills with the ability to maintain strong relationships with clients, vendors, contractors, and staff
+Understanding of office, administrative, and accounting software including the Microsoft Office Suite.
+Familiarity with filing systems and office equipment
+Ability to quickly learn, solve problems, and adapt to new environments
+Knowledge of basic accounting principles
Qualifications, Experience, and Education
+Baccalaureate degree with emphasis in accounting, finance, and/or equivalent experience.
+Three years progressive full-cycle accounting experience
+Knowledge of financial management and accounting principals
+Accounting and budgeting skills
+Experience working in multicultural environments
+Experience with computer network management for accounting, spreadsheet, and database applications.
+Strong writing and oral communication skills
How to Apply:
Please submit the following:
(1) A cover letter that reflects how your previous experience qualifies you for this position.
(2) A resume.
(3) Three references.
Email the documents listed above to mariaguerra@fhdc.org