This summer, FHDC had the privilege of working with an impressive group of volunteers during the Nuevo Amanecer Summer Lunch Program held at Cipriano Ferrel Education Center ("La Escuelita") in Woodburn.  Each volunteer brought their own individual personality and enthusiasm to our program.  Without their time and energy, the Summer Lunch Program event wouldn't have been a success.  Thank you to our dedicated volunteers!  Meet them in their own words.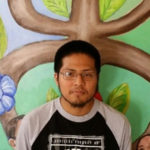 Russell Ramos 
This summer I volunteer at La Escuelita because I used to come here when I was younger. I always remember as a kid we played our version of capture the flag with bottles called "La Botella" and now it is my turn to give back to my community. My favorite part of volunteering is being able to help out with the children and being a mentor to them. My plan for the future is to do something within the medical field, whether it is being a Paramedic or a Doctor. One thing that would surprise people to know about me is that I listen to Japanese-Pop music and Rock music, which are two completely different genres.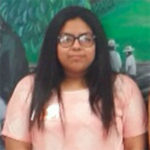 Jessica Ramos 
I wanted to volunteer at La Escuelita this summer because I wanted to help the children with anything they needed during the summer lunch program. I also wanted to give them a safe space to be in, rather than them being in the streets. My favorite memory of La Escuelita is the impact that the volunteers at the time made on me by making my summers fun with all the games we played. My favorite part of volunteer is seeing the kids smile and playing games with them. After I graduate, I would like to go to nursing school. This experience will help me with communication skills and working in a team.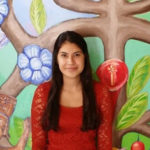 Daisy Tapia 
Three years ago I moved from Mexico to Woodburn with my family in hopes of achieving the American Dream. Living here at Nuevo Amanecer is helping us get there. Since first coming to live at Nuevo Amanecer, I wanted to volunteer at La Escuelita, helping and serving the children of our people (La Raza) and their families. Families like mine wake up at four in the morning to work hard in the fields for minimum wage.  Volunteering here at la escuelita is very important to me and makes me feel incredibly happy with myself. After high school I want to attend college and come back to Woodburn to give back to my community. Our community needs a lot from the youth and hard-working people to help build a better Woodburn.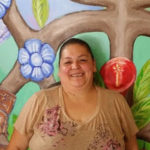 Adriana Delgado
I have been a resident here at Nuevo Amanecer for ten years and I wanted to volunteer because I wanted to give back to my community.  I've been volunteering with FHDC for the last 5 years and with the Oregon Child Development Coalition for 4.  I also volunteer with the Girl Scouts.  In the summer, I volunteer with Woodburn School District serving lunches during the summer lunch program here at Nuevo Amanecer.  My favorite part of volunteering is seeing all the kids enjoying themselves during the activities and being able to help facilitate their enjoyment.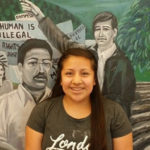 Alexandra Morales Sanchez 
I wanted to volunteer at la Escuelita because I find something incredibly satisfying about acting in a way that is consistent with my principles and by being able to say I helped someone other than myself. This experience also gave me personal growth. It taught me compassion, team building skills, and it got me evolved in my community. My first memory of La Escuelita is when I was little we made piñatas for a volunteer senior project; afterwards we took them to our local church and broke them with other children. My plan for the future is to graduate from college and become an Engineer or a Doctor. I also would like to be a role model to women so I can show them that women can also do what men can, especially Latina women.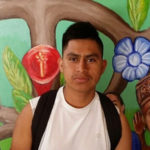 Omar Bonifacio 
I am a senior at Woodburn High School.  The purpose of which I am a volunteer this summer is to help out with the children to make sure that they get their exercise by playing basketball and also for my senior project. My favorite part of volunteering is to see children having fun and watching them be happy.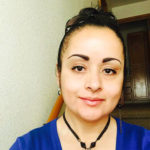 Margarita Bautista
We were one of the first families to move in to Colonia Libertad in 2005.  I worked as a After School Teacher Volunteer with FHDC for 8 years before getting laid off due to budget cuts.  Now I  run the after school programs at Colonia Libertad as a volunteer.  I really like volunteering because I enjoy kids.  I also volunteer for the Salem School District at my children's school, Girl Scouts, and the Women's Crisis Center in Salem.