Maria Elena Guerra (Meg) – Executive Director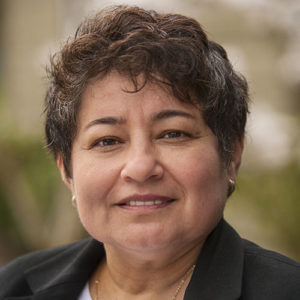 Meg is originally from Guayaquil, Ecuador.  She holds a Bachelors of Arts in Business Administration from Espiritu Santo University in Guayaquil, Ecuador and a Master's degree in Public Administration from Portland State University. Meg's experience in housing includes property and asset management and regular interface with founders & tenants from a variety of backgrounds.  Her housing experience spans over 15 years. In Oregon, Meg served as the Asset and Property Manager for Farmworker Housing Development Corporation and Portfolio Manager for REACH Community Development Corporation before accepting the position of Asset Manager with Hacienda Community Development Corporation.  In 2009 Meg was awarded Star Player of the year by the Oregon Opportunity Network.  In 2010, Meg completed the Asset Manager Certification (CHAM) with the Institute of National NeighborWorks of America.
Fabiola Camacho – Resident Services Coordinator and Safety Health Outreach Coordinator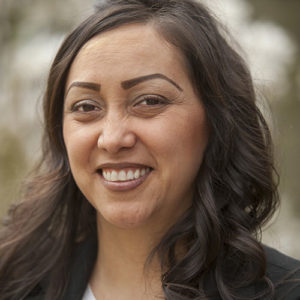 Fabi has served as a community leader for 9 years at Farmworker Housing Development Corporation (FHDC).   Fabiola first served as a community organizer for FHDC's  Colonia Libertad  in Salem, and later became the Education Program Manager for after-school programs  for three of FHDC's properties:  Nuevo Amanecer in Woodburn, Colonia Libertad in Salem, and Colonia Amistad in Independence.  Together, these housing complexes are home to over 275 farmworker families. Fabiola has been a researcher in many community-partnered research projects, including recent studies focused on farmworker health status, links between stress and health, chronic disease prevention and management, and the collaborative study with the University of Oregon, Familias Saludables (Healthy Families). In this National Institute of Health-funded study, Fabiola helped to design a Spanish-language health and wellness intervention that builds on existing cultural and family-based strengths for farmworker parents and their children aged 10 to 15 years old. This work builds on her extensive experience facilitating programs at FHDC involving youth and families, such as Cuídate (focused on pregnancy prevention), Strengthening Families (focused on healthy parenting and strong parent-child relationships), and the QPR Suicide Prevention program. In addition to this work at FHDC, Fabiola has volunteered for many years with Family Building Blocks (as a board member), Salem Kaiser Coalition for Equality (as a parent and student advocate in the Salem/Keizer school district), and Oregon State University extension (teaching nutrition classes for children and families).
Fabiola is originally from Hidalgo, Mexico and came to the United States when she was 17 years old.  After graduating as an honor student from McKay High School in Salem, she attended Chemeketa Community College where she earned her Teacher Assistant Certificate.  Finally, Fabiola is proud of her two children who are 16 and 13 years old.
Margarita Bautista – Safety Health Outreach Coordinator and After School Teacher Volunteer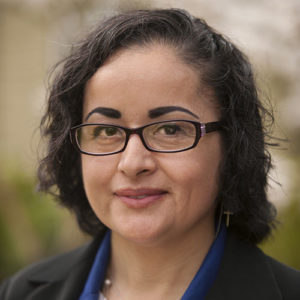 Originally from San Ciro De Acosta, S.L.P., Mexico, Margarita is the proud mother of an 18-year-old daughter and a 15-year-old son.  She has the privilege to live and work in the beautiful state of Oregon and has volunteered with Farmworker Housing Development Corporation for 8 years in the Resident Services Department.  She is happy sharing what she has learned in life and continues to volunteer in the After- School Program ("La Escuelita") helping children in her community of Colonia Libertad in Salem, Oregon.
Margarita is part of FHDC's new Soy Sano program that provides access to primary and preventive health care for children that do not qualify for government or private health insurance.  For Margarita, her work is more than a job.  It is a privilege continuing to serve her community with the services they need.
Maria Maciel – Safety Health Outreach Coordinator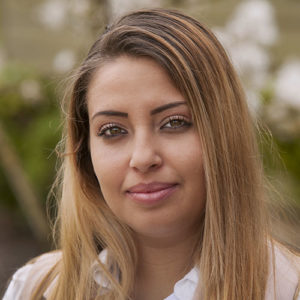 Maria is a mother of two beautiful girls and came from Mexico 16 years ago when she was 8 years old. It was really difficult for her and her sister to get used to the United States, especially the weather and the community where they were staying. Everything was new and different: stores, schools and language. One of Maria's goals is to help others reach their goals, to never stop or give up for what they want. She is part of a program called Soy Sano which provides access to primary and preventive health care for children that do not qualify for government or private health insurance.