Maria Elena Guerra (Meg) – Executive Director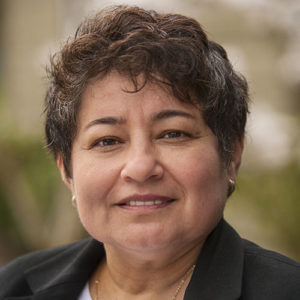 Meg is originally from Guayaquil, Ecuador.  She holds a Bachelors of Arts in Business Administration from Espiritu Santo University in Guayaquil, Ecuador and a Master's degree in Public Administration from Portland State University. Meg's experience in housing includes property and asset management and regular interface with founders & tenants from a variety of backgrounds.  Her housing experience spans over 15 years. In Oregon, Meg served as the Asset and Property Manager for Farmworker Housing Development Corporation and Portfolio Manager for REACH Community Development Corporation before accepting the position of Asset Manager with Hacienda Community Development Corporation.  In 2009 Meg was awarded Star Player of the year by the Oregon Opportunity Network.  In 2010, Meg completed the Asset Manager Certification (CHAM) with the Institute of National NeighborWorks of America.
Claudia Cantu – Housing Developer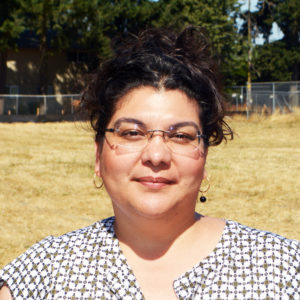 Claudia has been with the Farmworker Housing Development Corporation (FHDC) since July 2018.  Prior to joiningFHDC, Ms. Cantu worked at CASA of Oregon for 21+ years. During her time at CASA, Mrs. Cantu had risen through the ranks and held positions including Administrative Assistant, Housing Program Assistant, Housing Program Manager, Senior Program Manager and Housing Director.  As the Director, she helped other organizations develop new rural housing and community facilities and rehabilitate existing housing throughout rural communities in Oregon.  Her work includes conceptualization and feasibility, loan and grant packaging, development and operating budgets, management of design, construction, and compliance. Her work takes her statewide and her working relationships exemplify the quality of her work and her commitment to organizations and communities she works with. Mrs. Cantu has received extensive leadership training from the National Association of Latino Asset Builders, the Ford Institute and The Luke Center.  Her leading from the heart approach keeps all members of very complex development processes working in sync and on time.   
Fabiola Camacho – Resident Services Coordinator / Safety Health Outreach Coordinator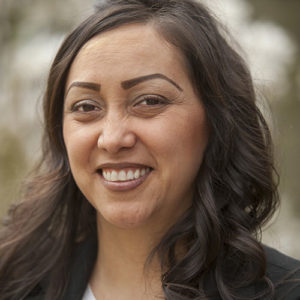 Fabi has served as a community leader for 9 years at Farmworker Housing Development Corporation (FHDC).   Fabiola first served as a community organizer for FHDC's  Colonia Libertad  in Salem, and later became the Education Program Manager for after-school programs  for three of FHDC's properties:  Nuevo Amanecer in Woodburn, Colonia Libertad in Salem, and Colonia Amistad in Independence.  Together, these housing complexes are home to over 275 farmworker families. Fabiola has been a researcher in many community-partnered research projects, including recent studies focused on farmworker health status, links between stress and health, chronic disease prevention and management, and the collaborative study with the University of Oregon, Familias Saludables (Healthy Families). In this National Institute of Health-funded study, Fabiola helped to design a Spanish-language health and wellness intervention that builds on existing cultural and family-based strengths for farmworker parents and their children aged 10 to 15 years old. This work builds on her extensive experience facilitating programs at FHDC involving youth and families, such as Cuídate (focused on pregnancy prevention), Strengthening Families (focused on healthy parenting and strong parent-child relationships), and the QPR Suicide Prevention program. In addition to this work at FHDC, Fabiola has volunteered for many years with Family Building Blocks (as a board member), Salem Kaiser Coalition for Equality (as a parent and student advocate in the Salem/Keizer school district), and Oregon State University extension (teaching nutrition classes for children and families).
Fabiola is originally from Hidalgo, Mexico and came to the United States when she was 17 years old.  After graduating as an honor student from McKay High School in Salem, she attended Chemeketa Community College where she earned her Teacher Assistant Certificate.  Finally, Fabiola is proud of her two children who are 16 and 13 years old.
Kelvin Valdovinos – Housing Development Specialist
Kelvin grew up in Salem, Oregon and currently resides in Keizer. He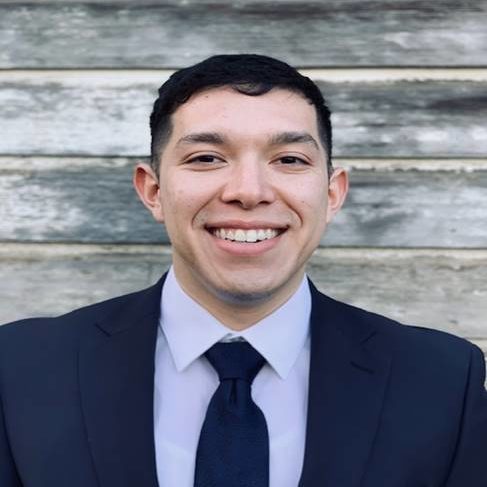 received a Bachelor of Arts in Economics from Willamette University, and has most recently worked in Operations Management and Customer Services focusing on a multitude of diverse projects benefiting multicultural communities. At the University, Kelvin wrote his senior thesis about farmworkers and their experience navigating affordable housing obstacles, which gives him a solid cultural, social, and economic understanding of the field. He is looking forward to the opportunity to join FHDC in its work to empower farmworkers and low-income families through the development of affordable, accessible and safe housing and culturally-specific services.  Kelvin models his life by the mantra: "Help others achieve their dreams and you will achieve yours" – Les Brown.
Tonya Franchesca Kenyon – Office Manager & Bookkeeper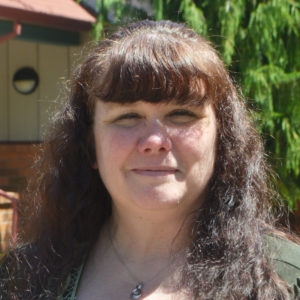 Tonya grew up in Detroit, Oregon and currently lives in Happy Valley. She received an Associate degree in Accounting at Watterson College directly after high school and has held positions in many industries including H.V.A.C., engineering, food and retail. A mother of two children, she enjoys the outdoors, sewing and craft projects. She looks forward to being involved the affordable housing and real estate development industry, and working for an organization that empowers community members to make better lives for themselves.