To respond to the changing needs of our diverse communities, Farmworker Housing Development Corporation (FHDC) was awarded funds from Oregon Housing and Community Services (OHCS) to build Colonia Unidad, a new community development located in Woodburn, Oregon to provide 44 units of combined farmworker and workforce housing.  Originally the project was named Park Avenue, but after taking into the opinions of FHDC staff and community, the Board voted to change the name of Park Avenue Apartments to Colonia Unidad.  The name Colonia Unidad represents 25 years of building community unity and partnership within Woodburn.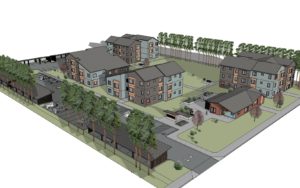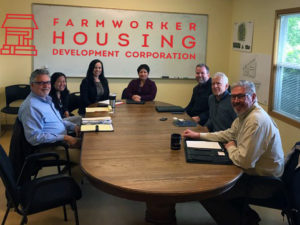 The Colonia Unidad team began meeting this Summer to re-start the design development phase of the project.  Prior to construction start, the development team of architect, developer, and FHDC staff will finalize architectural and construction design.  Construction is scheduled to start April 2018 and will likely take a year to construct. Team members include FHDC staff Maralea Lutino, Leticia Lares, Maria Elena Guerra, Kyle Anderson from LMC Construction, Brian Sweeney from Housing Development Center, and Dan Foeller and Brian Carleton from Carleton Hart Architecture. The team is incorporating gathering places, murals and a sense of community building.
With the same allocation of funding, FHDC will also rehab Esparanza Court in Woodburn, its oldest community, slated to begin after the construction of Colonia Unidad.