We are on a mission to ensure that the opportunities that residents have access to are as stable and supportive as the housing we build.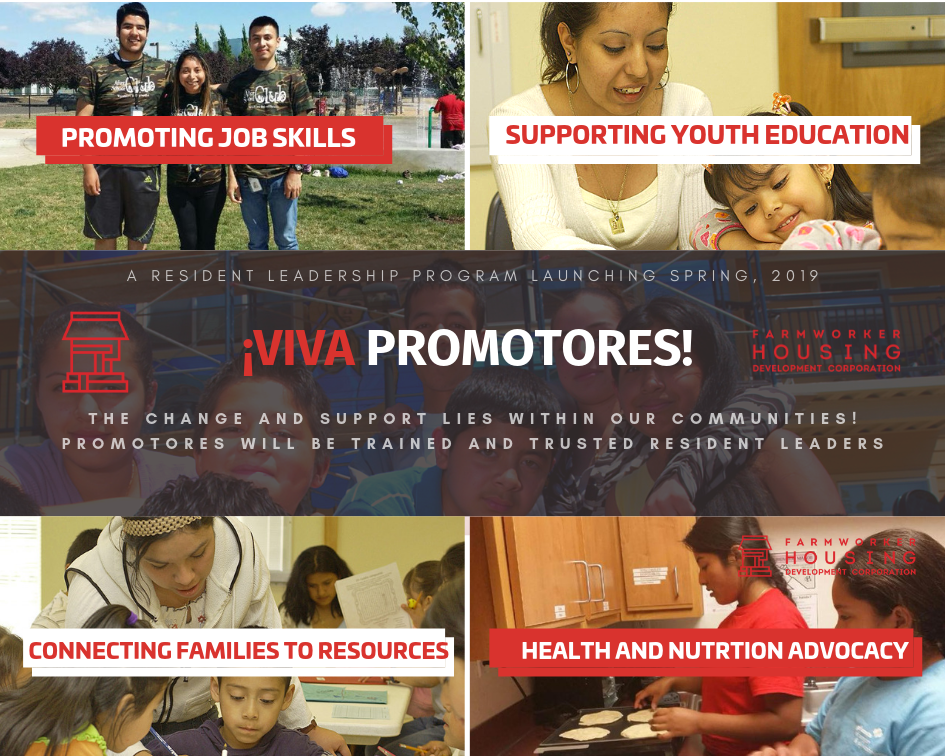 That is why we are so excited to announce the pending 2019 launch of the Promotores Resident Leadership Development program. Thanks to generous support from Meyer Memorial Trust's Housing Opportunities grant initiative, FHDC was awarded project planning and implementation funding to formalize, launch and grow a resident leadership development program that empowers residents from the ground up to advocate for and build assets for themselves, families and neighbors. The project is also supported by partners Umpqua Bank, Bienestar, Ford Family Foundation, and the pilot period will span 3 years, with intentions to sustain the program long-term.
As FHDC builds more housing such as Colonia Unidad, which is slated to open in September 2019, the Promotores Leadership Development program will simultaneously invest in ongoing educational and asset building strategies for the most resilient in our communities. Promotores will become trained and trusted leaders who advocate for their neighbors with resources and referrals, and advocate on issues that affect the communities in which they live.
Announcing FHDC's Leadership Development Coordinator Position:
FHDC is hiring for the planning and launch of the program. For details and to apply please click on the image below.