This month after months of work and advocacy, our community and partners gathered at PCUN to celebrate as Governor Kate Brown signed the driver's licenses for all bill. It was a great feeling to send a strong message that Oregon welcomes immigrants, especially farmworkers who work hard to put food on our tables. Everyone is safer because of this bill.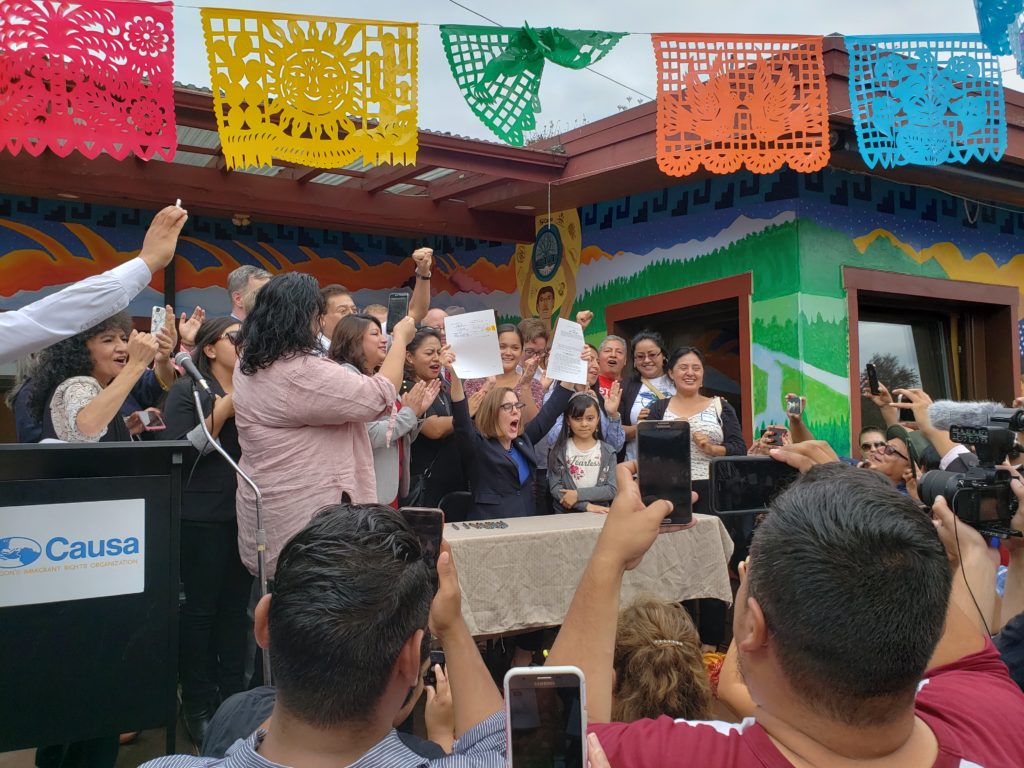 Our resident Promotores leaders, Martha Perez w/son and Adriana Delgado, FHDC Promotores Leadership Coordinator Anabel Hernandez-Mejia, pictured below with Governor Brown and Representative Teresa Alonso Leon: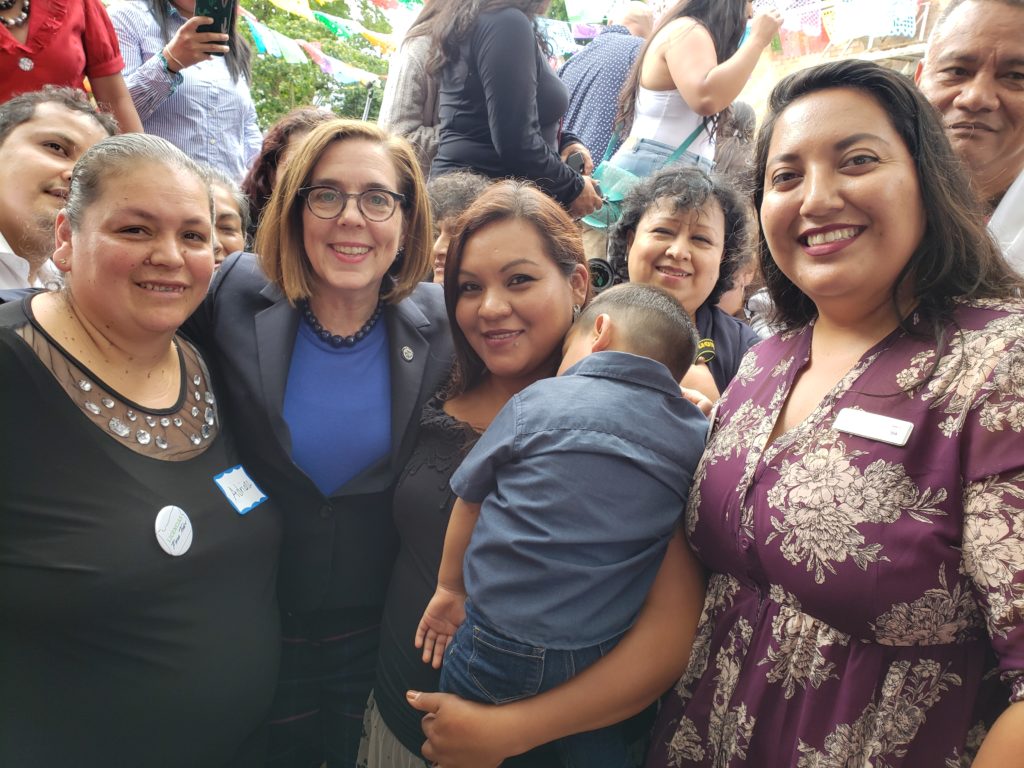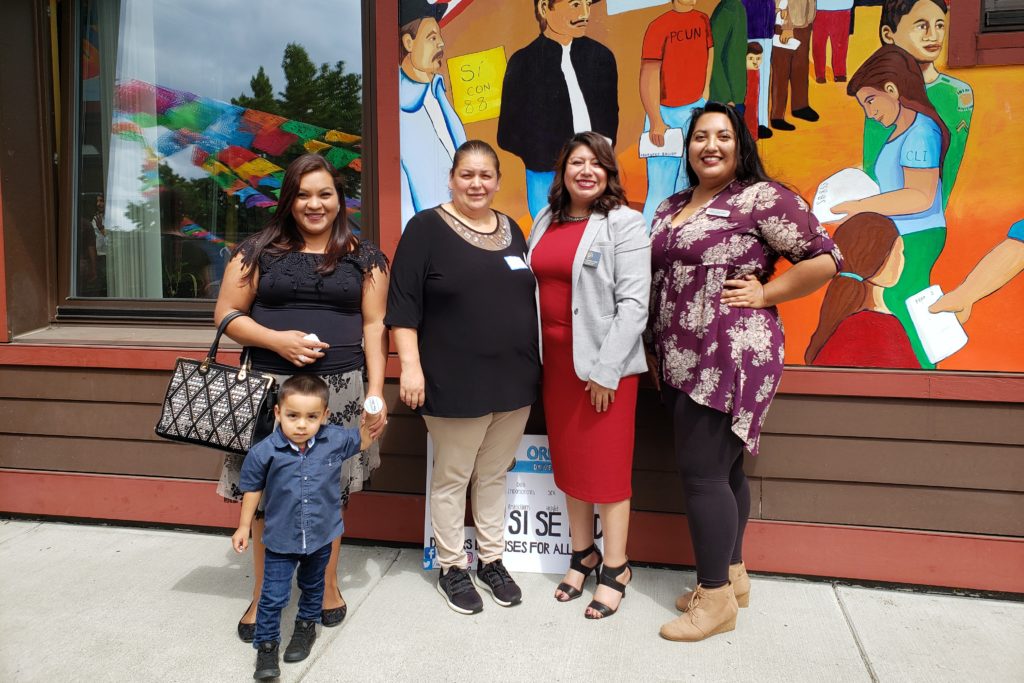 Special thanks to Governor Kate Brown, Senate President Peter Courtney, House Speaker Tina Kotek and our two champions Representative Teresa Alonso Leon and Representative Diego Hernandez for their hard work in organizing the community and doing the right thing for our residents and community members throughout the state.