On Friday, September 11th, residents and supporters of FHDC gathered to celebrate Colonia Unidad in Woodburn. The project which brings 44-units of affordable housing to the community was truly collaborative effort –– from the state, county and city levels, to the private and philanthropic sectors. The community is a beautiful property in an open setting with plenty of space for kids to play, families to relax, and visitors to admire.
Thanks to all who made the evening possible, and for all of our sponsors and donors who helped us raise funds for resident services!
Aztec Danza kicks off the program with a traditional blessing of the grounds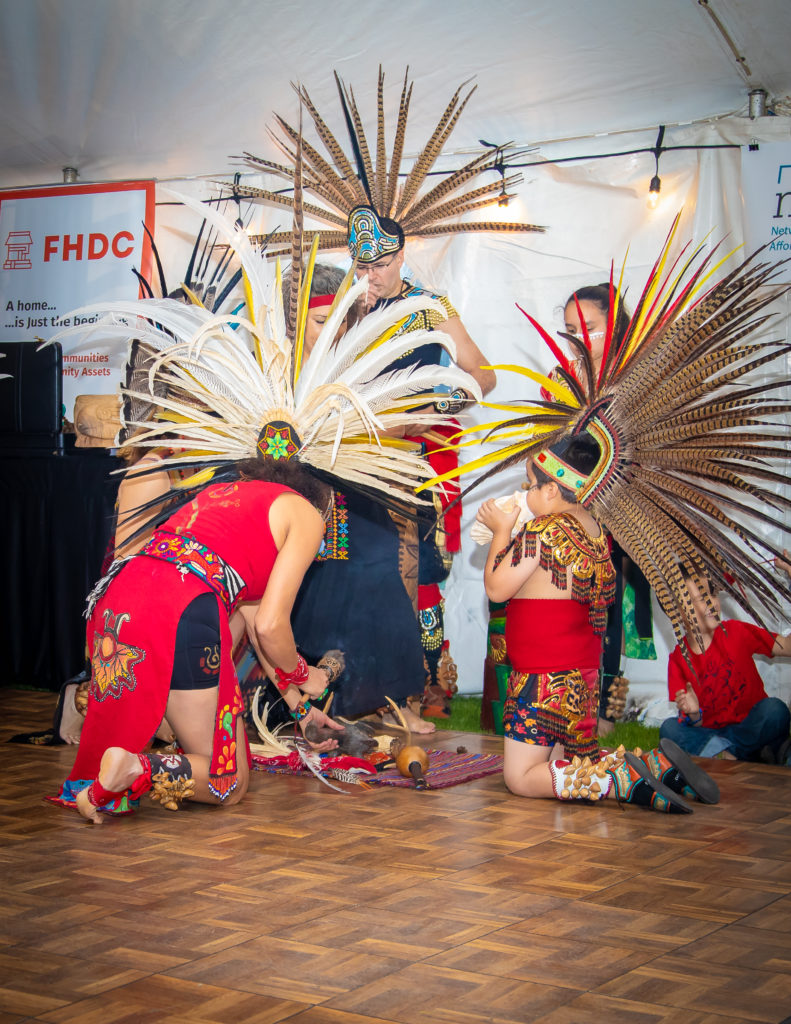 Youth residents enjoy dinner from local restaurant, Casa de Caldos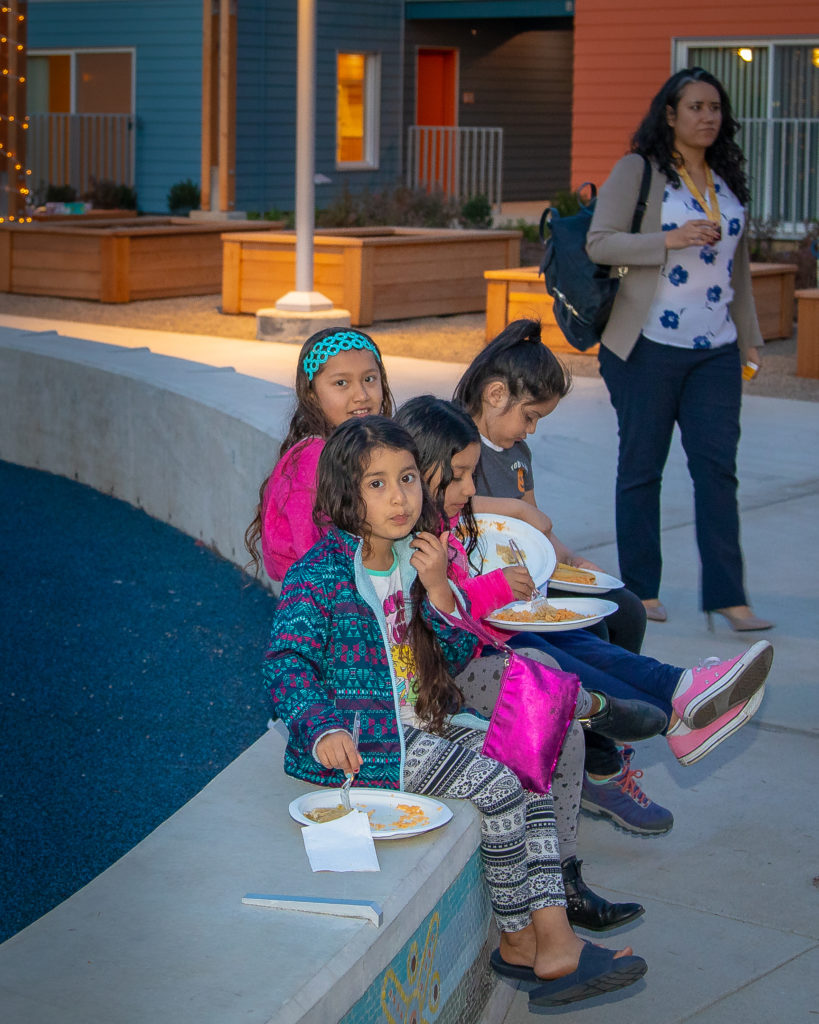 While we celebrate in the background, the playground is full all night!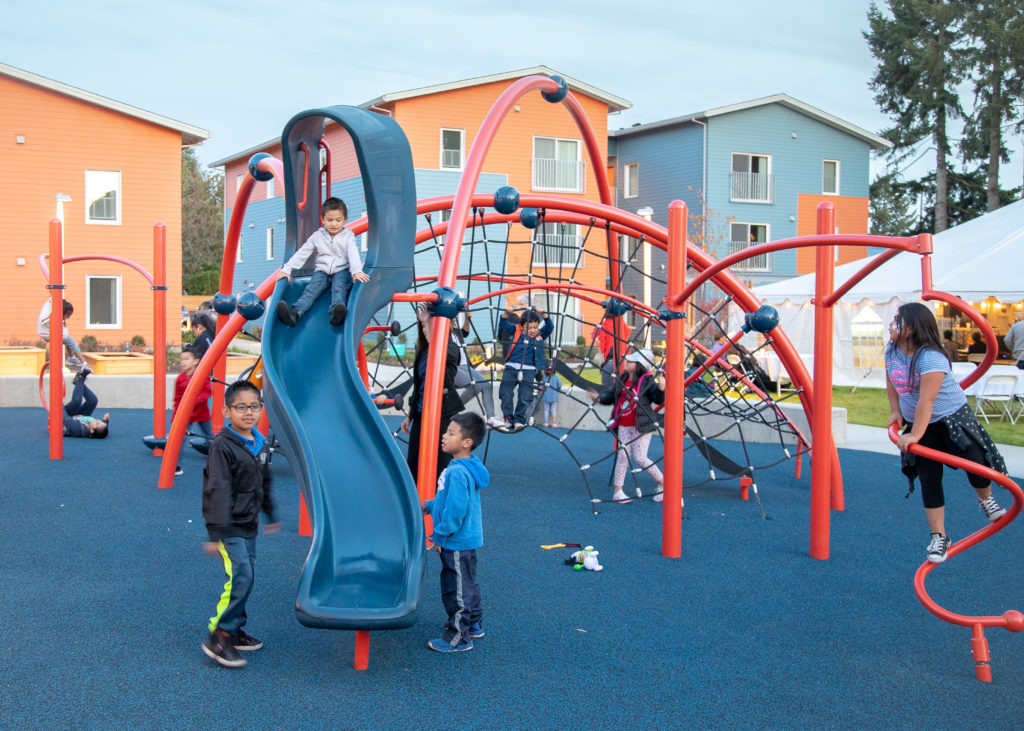 The Next Generation of Leaders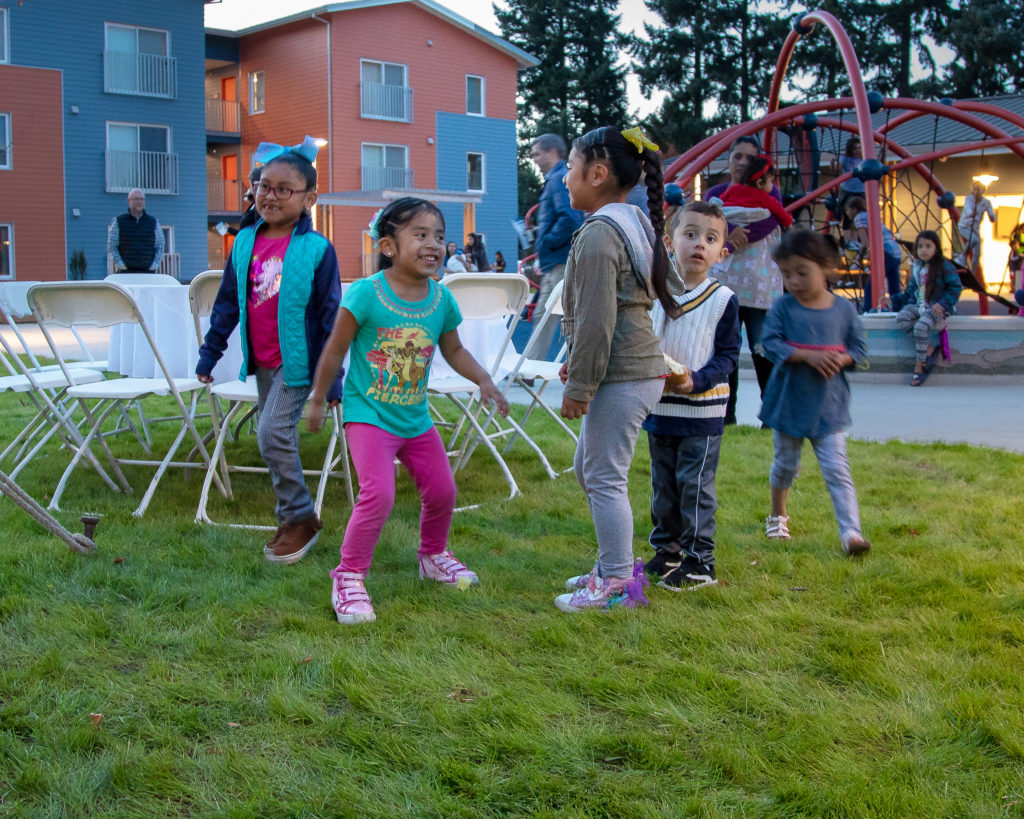 More than 200 supporters gathered to celebrate Colonia Unidad!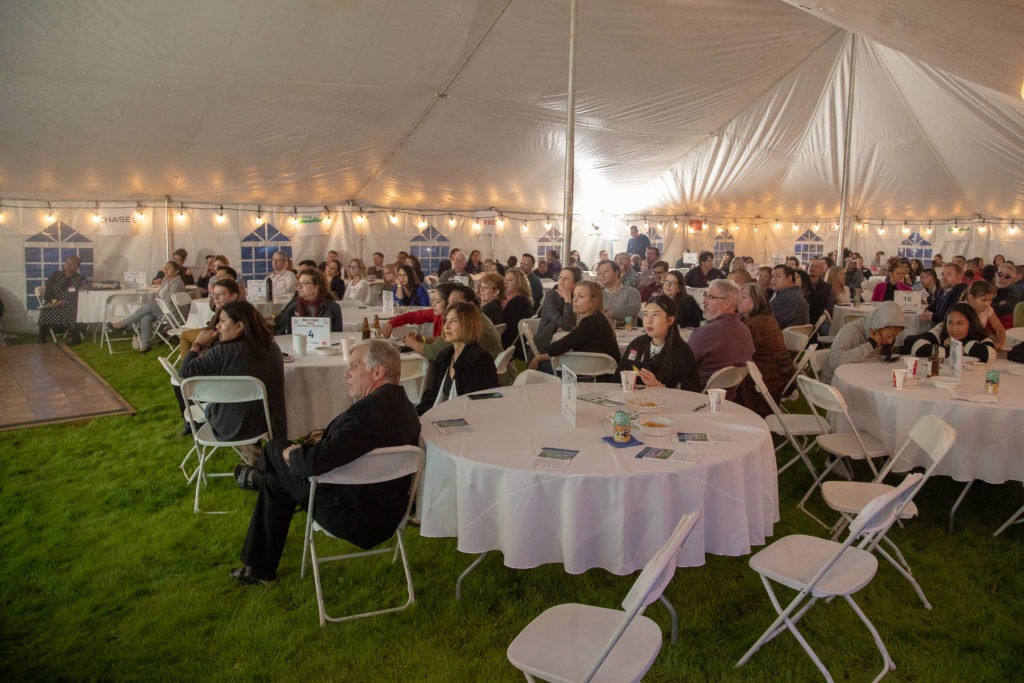 Shout out to our amazing staff for running the show!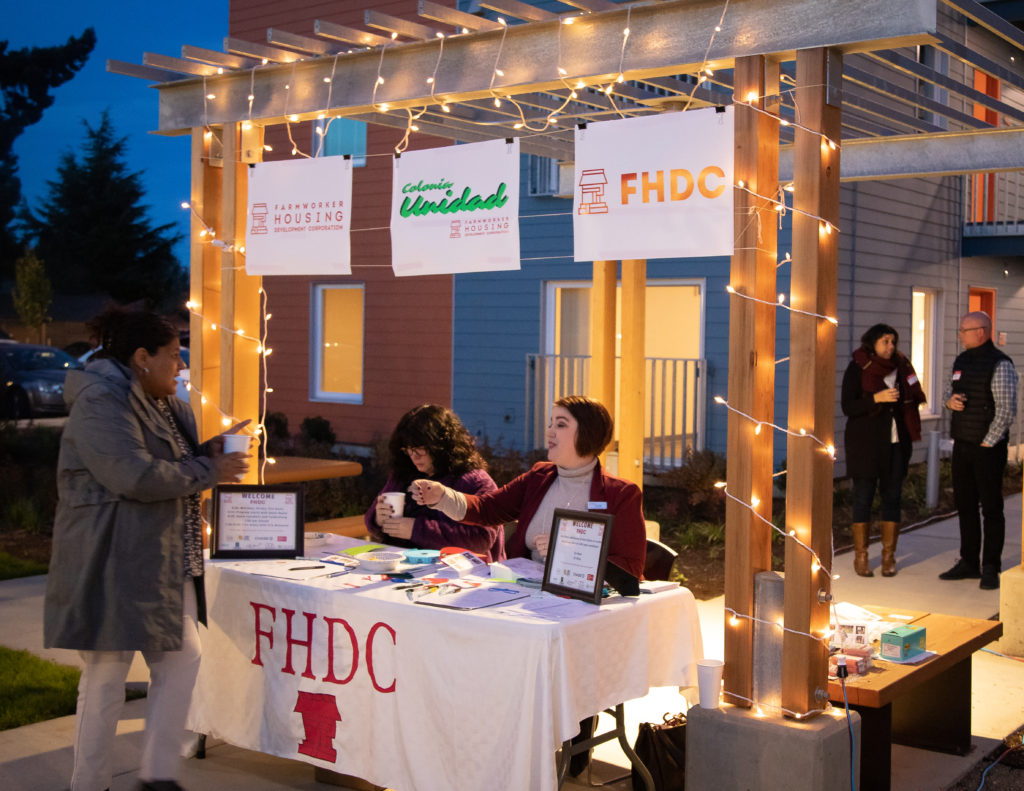 A beautiful crisp fall evening for a benefit!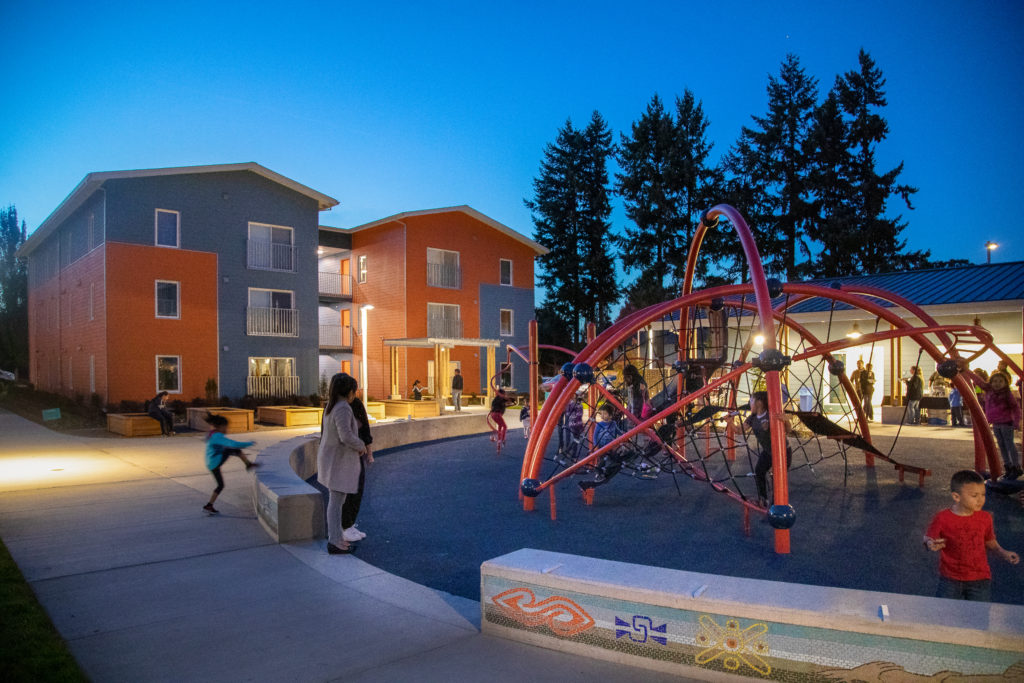 State Representative Theresa Alonso Leon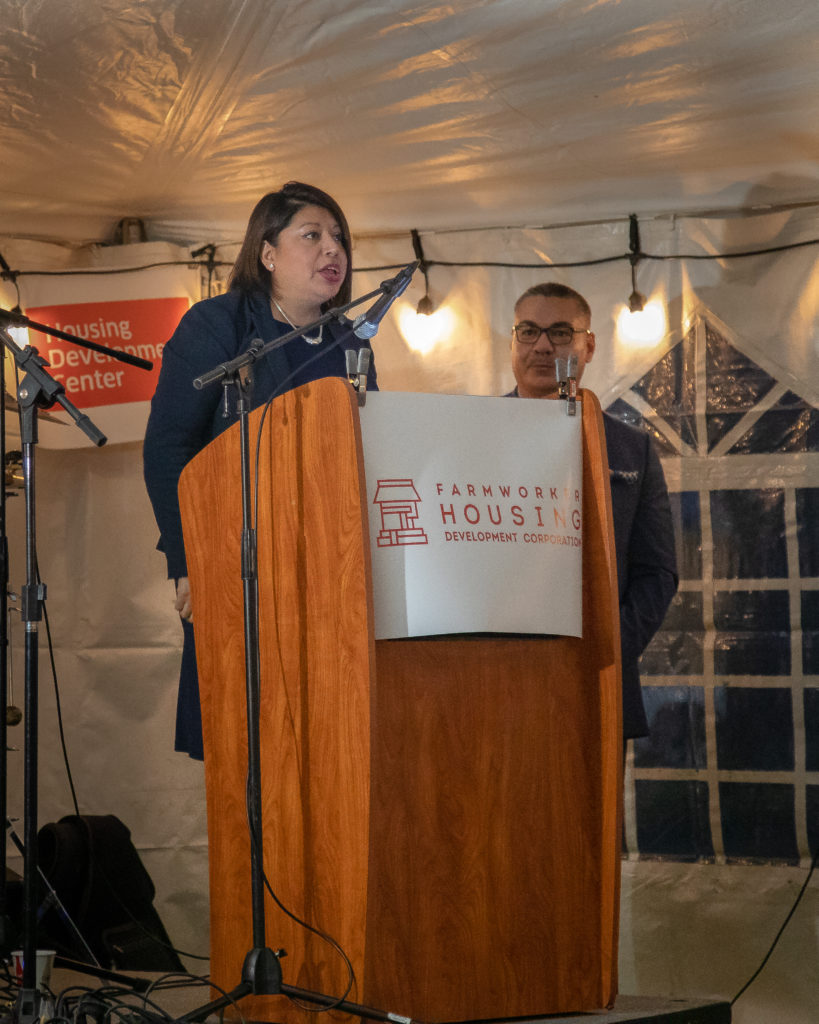 Executive Director Maria Elena Guerra, Promotores Resident Leadership Coordinator Anabel Hernandez-Mejia and Promotores Resident Leaders!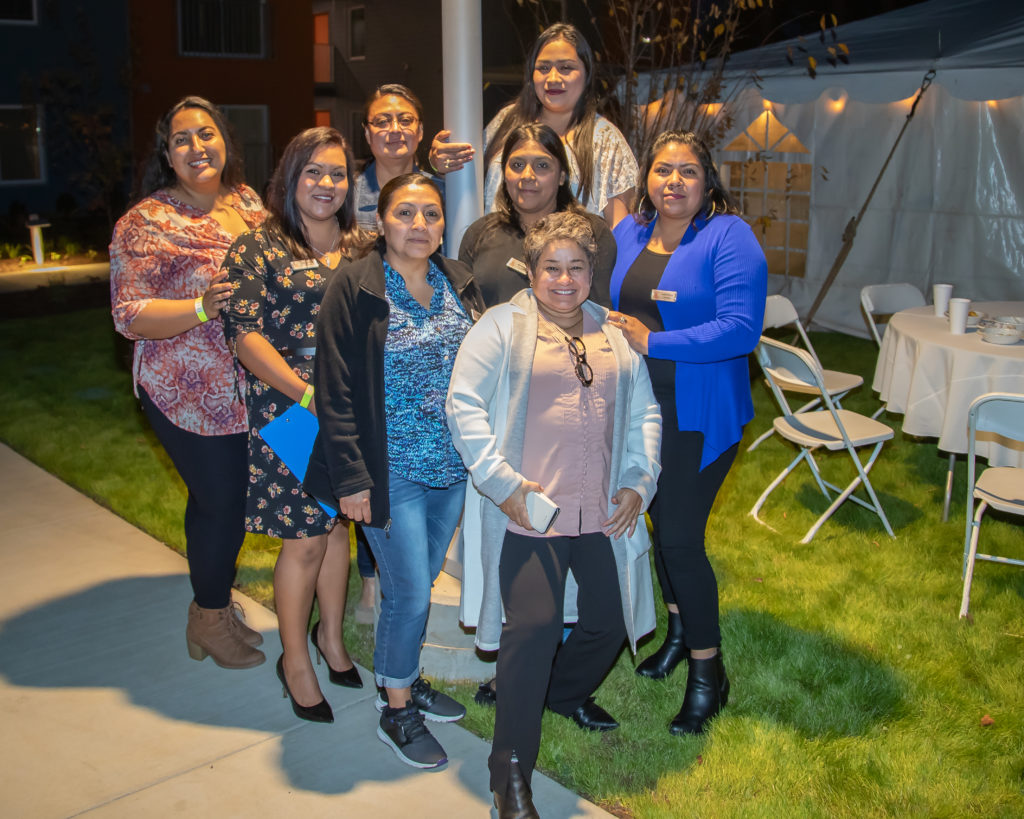 Promotores sharing their plans and stories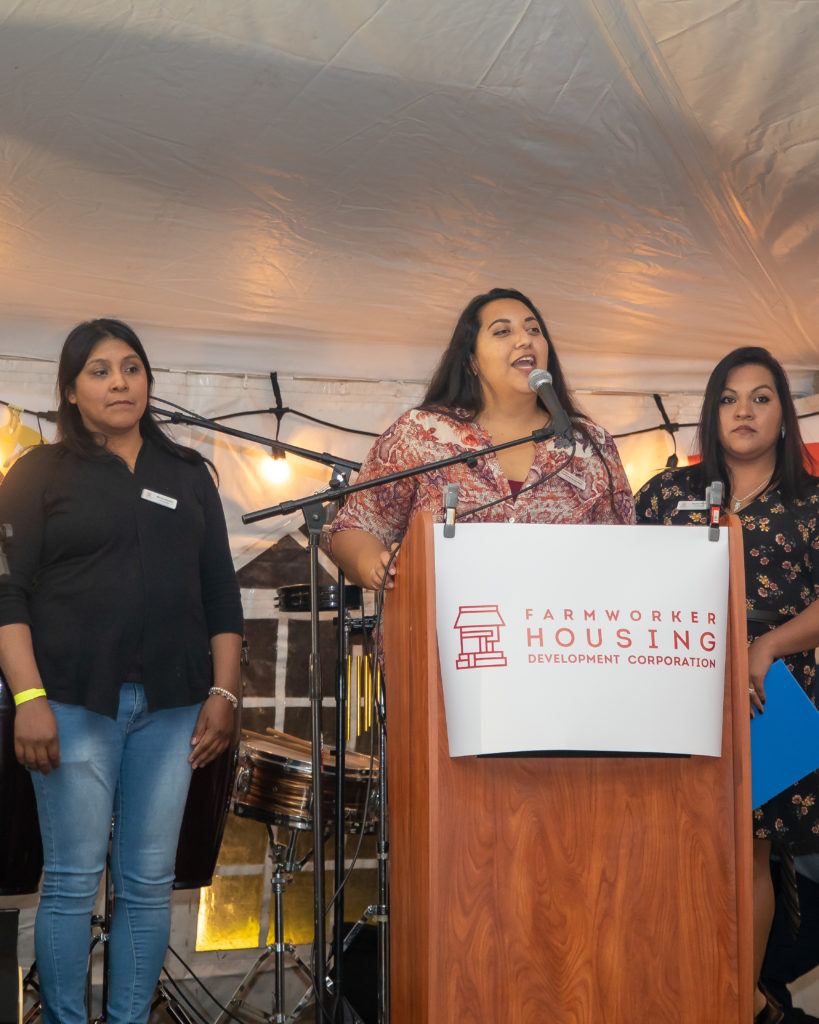 FHDC with Evolve Workforce Development & Property Management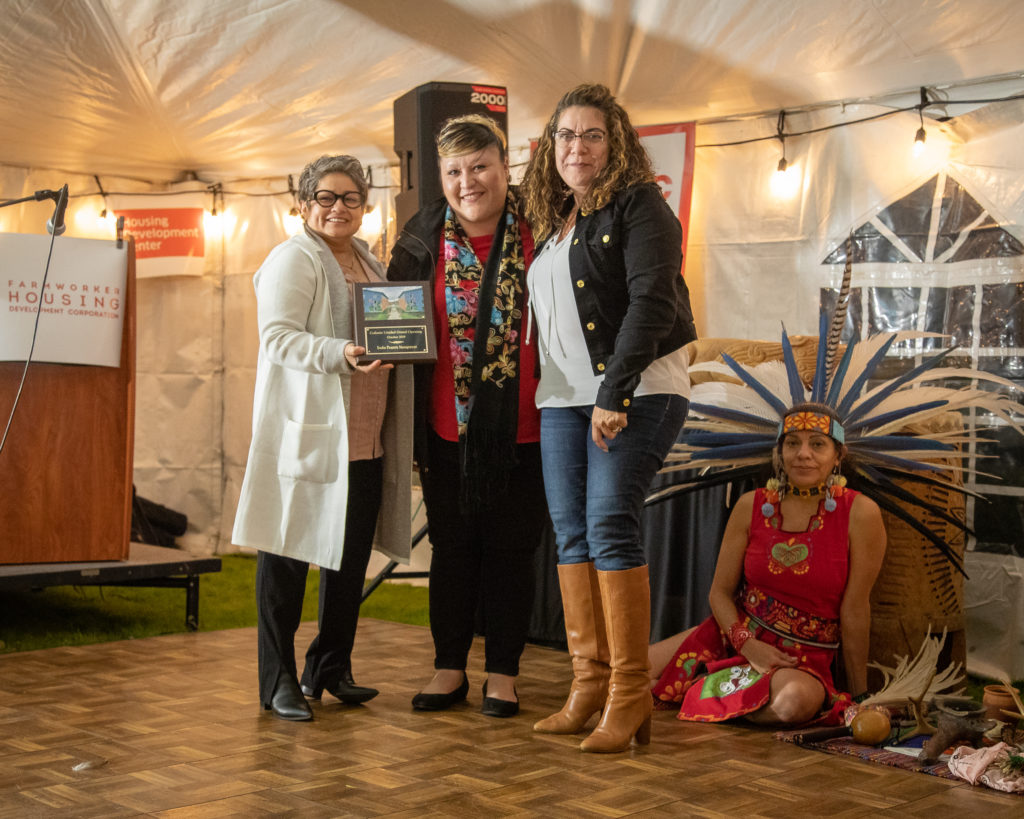 FHDC honoring our project supporters. Pictured: Marion County Housing Authority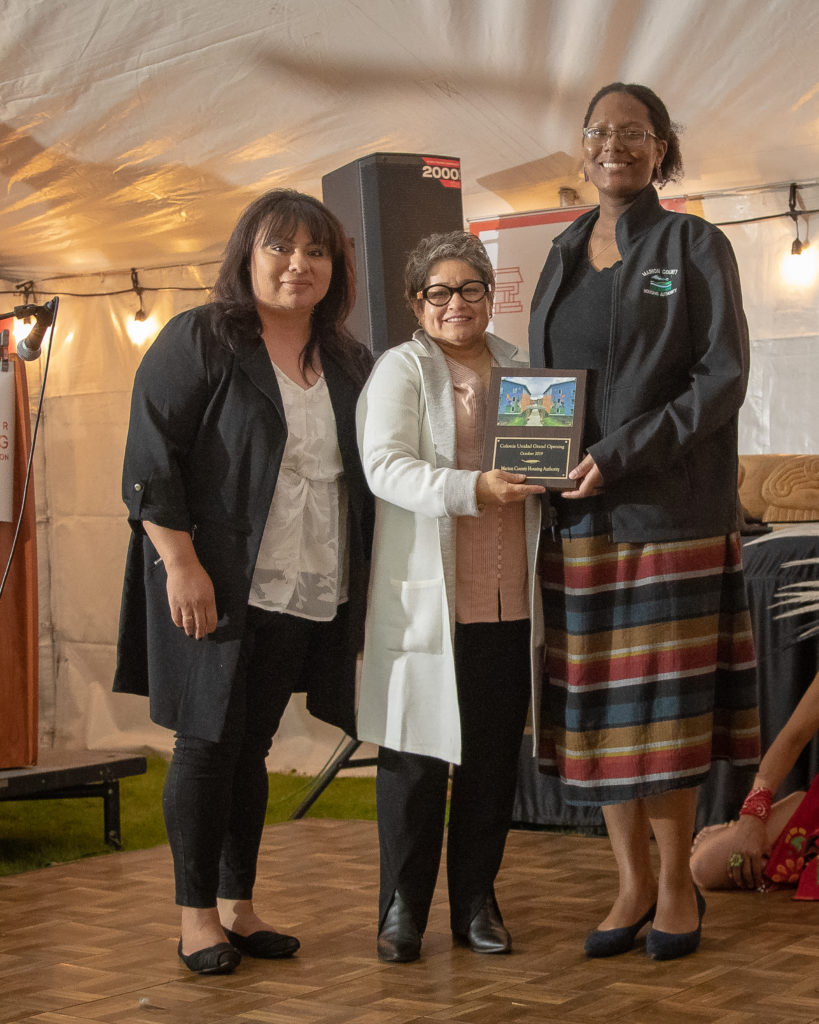 Our mentors and sponsors: Housing Development Center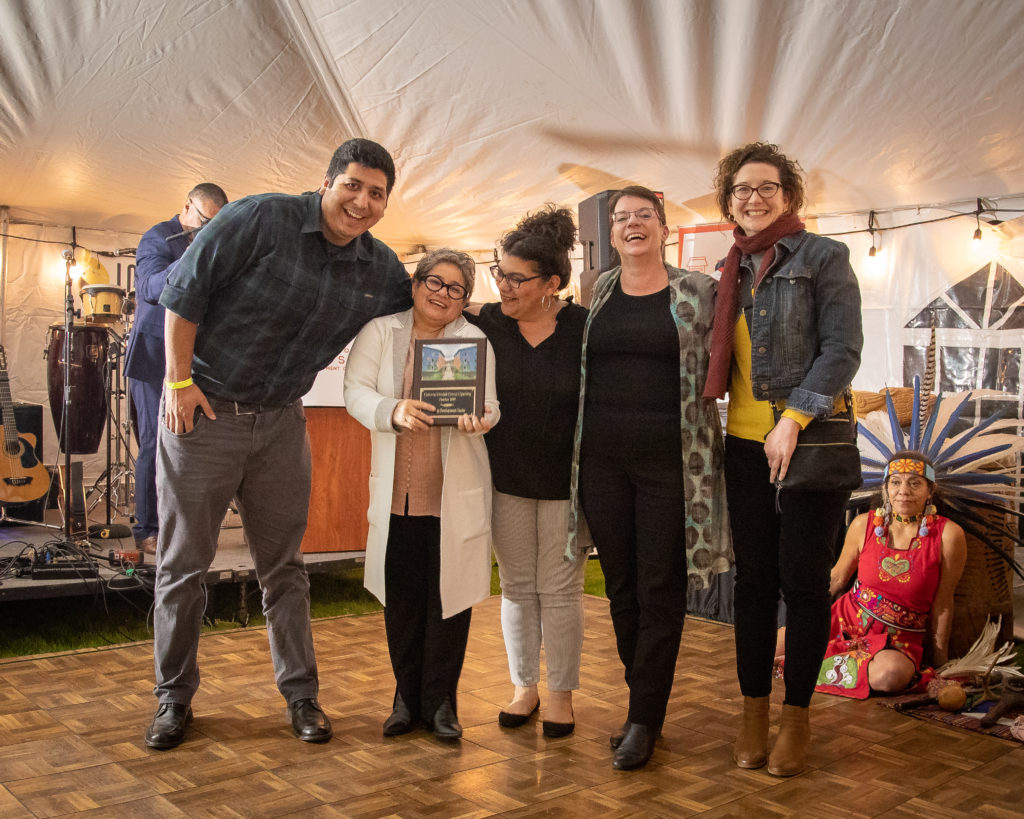 Housing Manager Claudia Cantu with LMC Construction Project Manager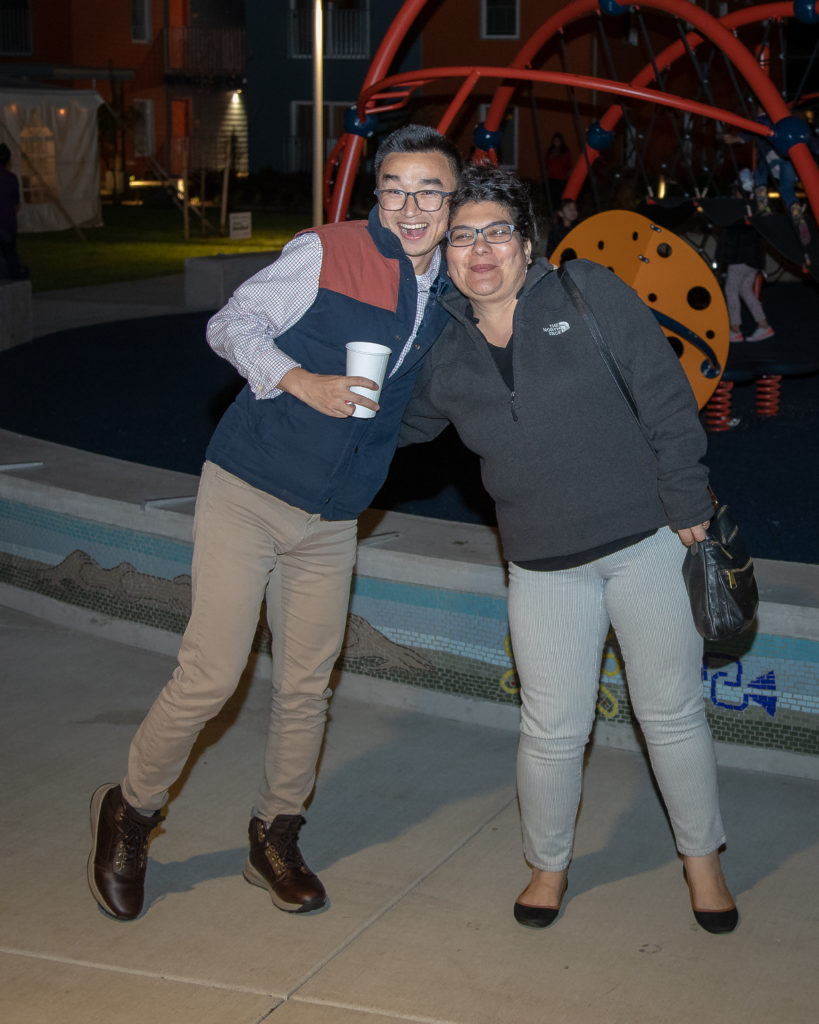 Trio Romance playing all of the tunes!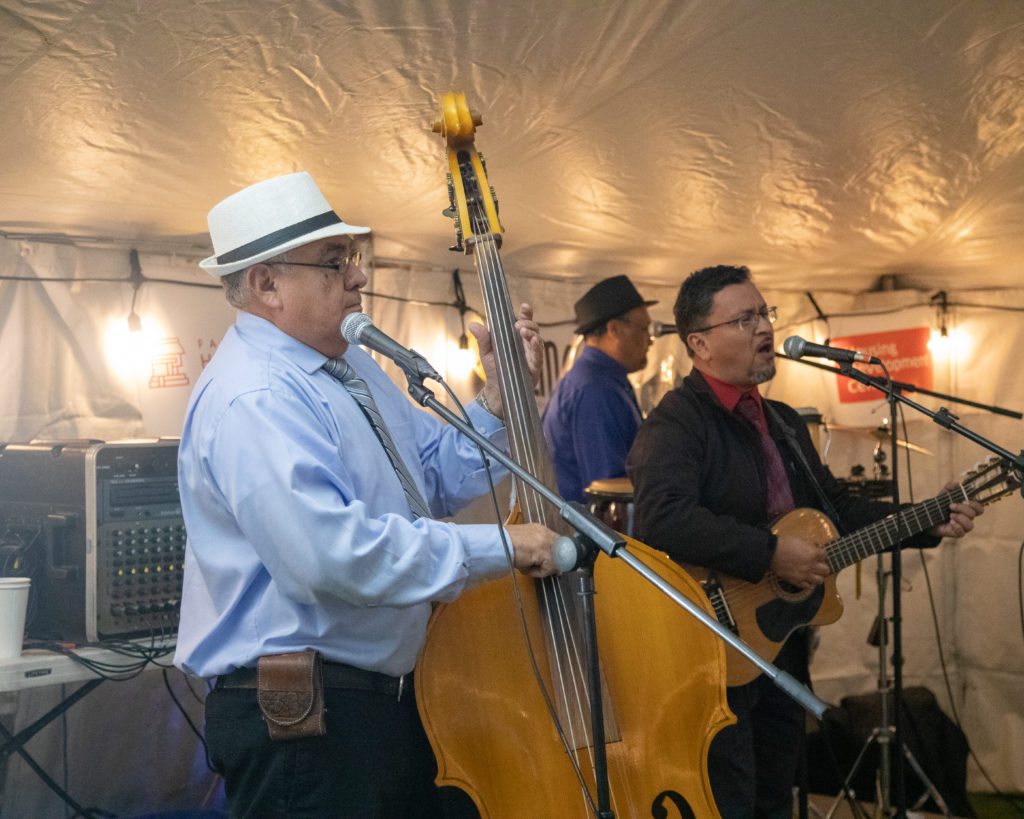 Alex Aleman from HDC, muralist Hector Hernandez and FHDC supporters