FHDC's Promotores Resident Leadership program is designed to support natural leaders who live in our communities to grow skills to support themselves, their families, and their neighborhoods. Together, Promotores have received self-actualization, mediation, and community development trainings, and have stepped up to support big initiatives in their communities over the last two years: the Driver's License for All Campaign, affordable housing advocacy at City and State levels, developing a framework for our after school program and summer school programs, and promotions for the Oregon Worker Relief Fund, Quarantine Fund, and the COVID-19 Farmworker studies.
It's been two years since the launch of the program and many Promotores have not only been instrumental in creating food, health, and resource access for their families and neighbors, they have increased their self-confidence, grown income, taken on new jobs, bought homes and other assets. As FHDC prepares to welcome a new cohort of Promotores to the program, we recognize the collective power and confidence that resulted in our pilot years from these incredible female leaders.
All these women below allowed FHDC to build stronger, more equitable communities for farmworker and Latinx families, and we thank them for their past and ongoing service.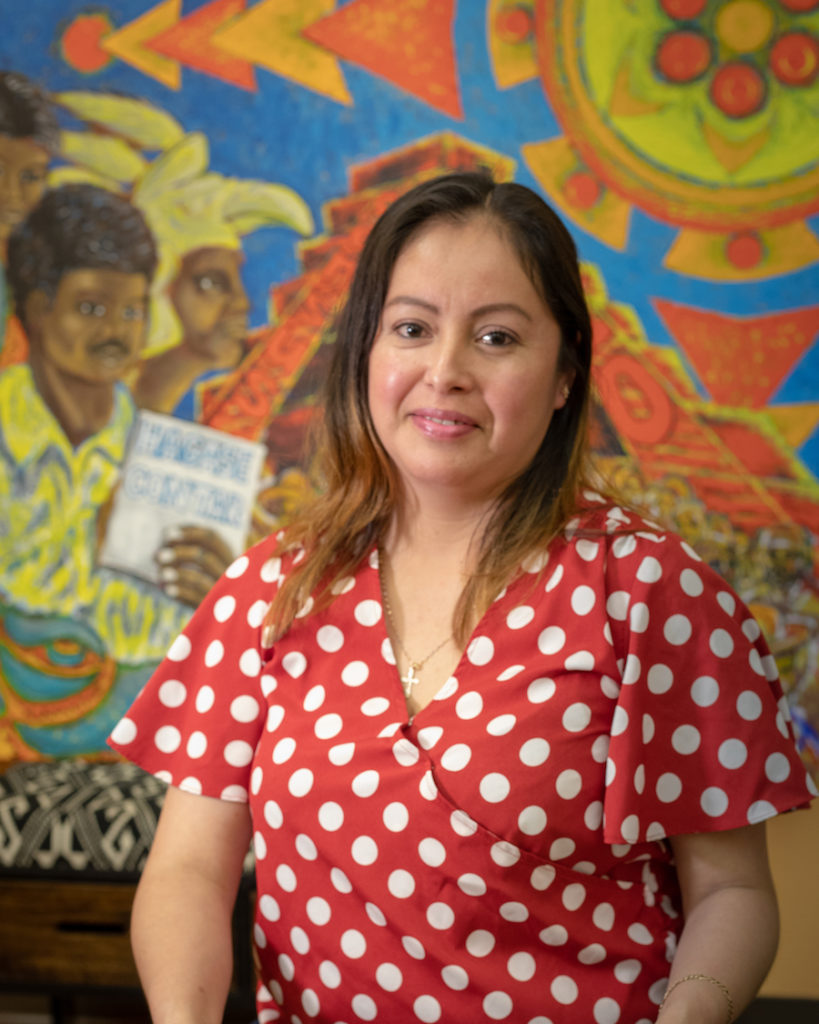 Josefina has been working with CAPACES leadership institute to support the Anahuac Project, connecting residents to their ancestry through intergenerational healing, learning, storytelling, growing native and culturally specific foods, and operating a local organic farmers' market at Nuevo Amanecer. The Anahuac's Project Coordinator has been on paternity leave in 2021, so Josefina has filled in, working full-time making sure everything stays on track for the workshops, planting, harvesting, producing, and selling. Josefina previously worked part-time at KFC, is a mother of two, and has been living in FHDC's Nuevo Amanecer in Woodburn, Oregon for 12 years.
---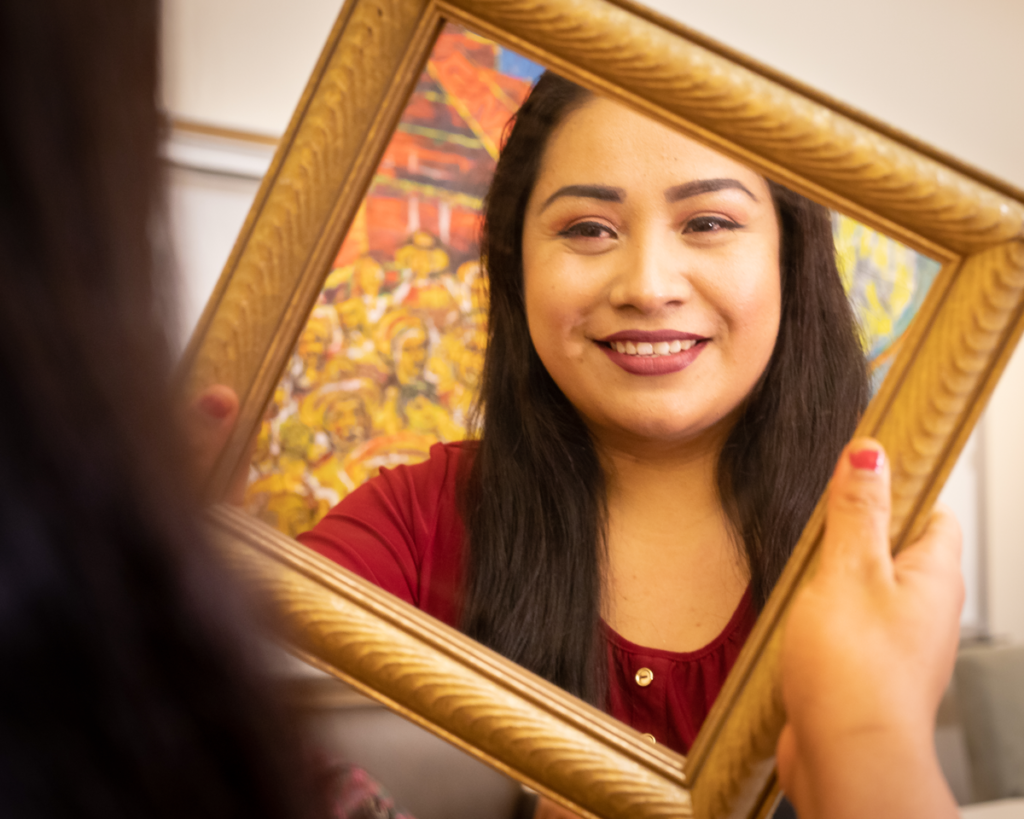 Maricela began working part-time in FHDC's Woodburn After School Club in 2019 right after the launch of the Promotores program. She then received assistance from Oregon Childhood Development Coalition to also work part-time at the Preschool at Cipriano Ferrel Education Center. Eventually, she was able to move into a full-time position at the Preschool and has held that position ever since. In 2020, Maricela moved out of Nuevo Amanecer as her income exceeded the amount needed to qualify for affordable housing reserved for farmworkers and lower-wage workers. Earlier this year, she became a proud homeowner.
---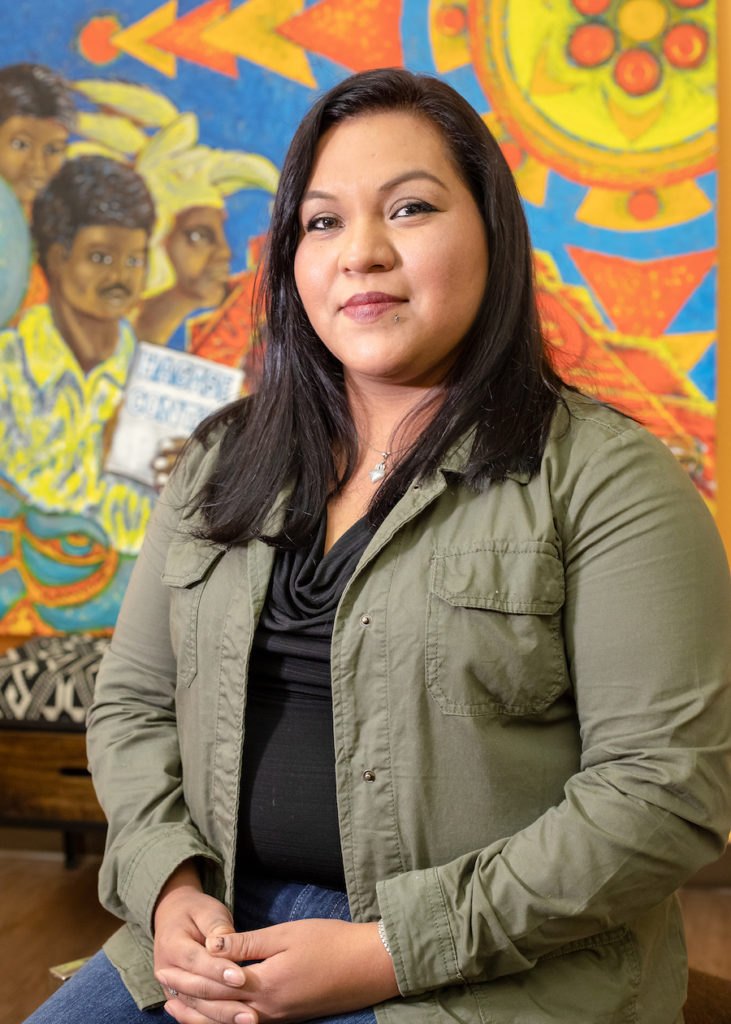 Martha has been a Promotora since we launched the program in 2019. She's volunteered hundreds of hours to make her communities better by reaching out to residents and advocating on behalf of issues that affect her family and her neighbors—housing, immigrant's rights, after-school programs, health care access, and job opportunities and protections. And all of her growth and work led to the opportunity to support our sister organization PCUN as she became PCUN's "healthy workplaces" community organizer, promoting health and social services to FHDC residents and other Woodburn communities.

---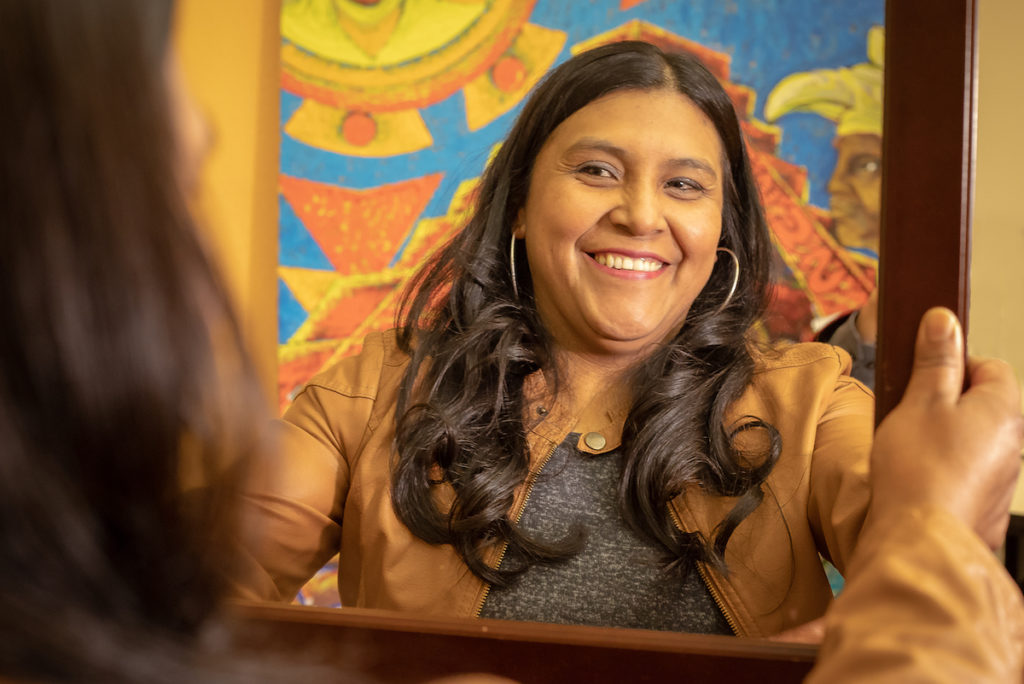 Maria Teresa received a raise at work due to some of the skills gained as a Promotora. As a single mother, she is committed to being a farmworker and living on FHDC properties, as living here allows her to balance family time with her career and volunteer work. She continues to learn, grow, and absorb as much as possible for when her family grows up, so she can seize more opportunities to pursue her dreams and goals. She plans to continue her service as a Promotora.

---
Florinda has been able to apply communications and computer skills learned in the Promotores program at her job to make it even easier. She's also enjoyed creating greater relationships with her neighbors and being able to help them. She is a single mother with two daughters going to college, with one still in high school and she is very happy living in FHDC housing as her daughters complete their schooling.
---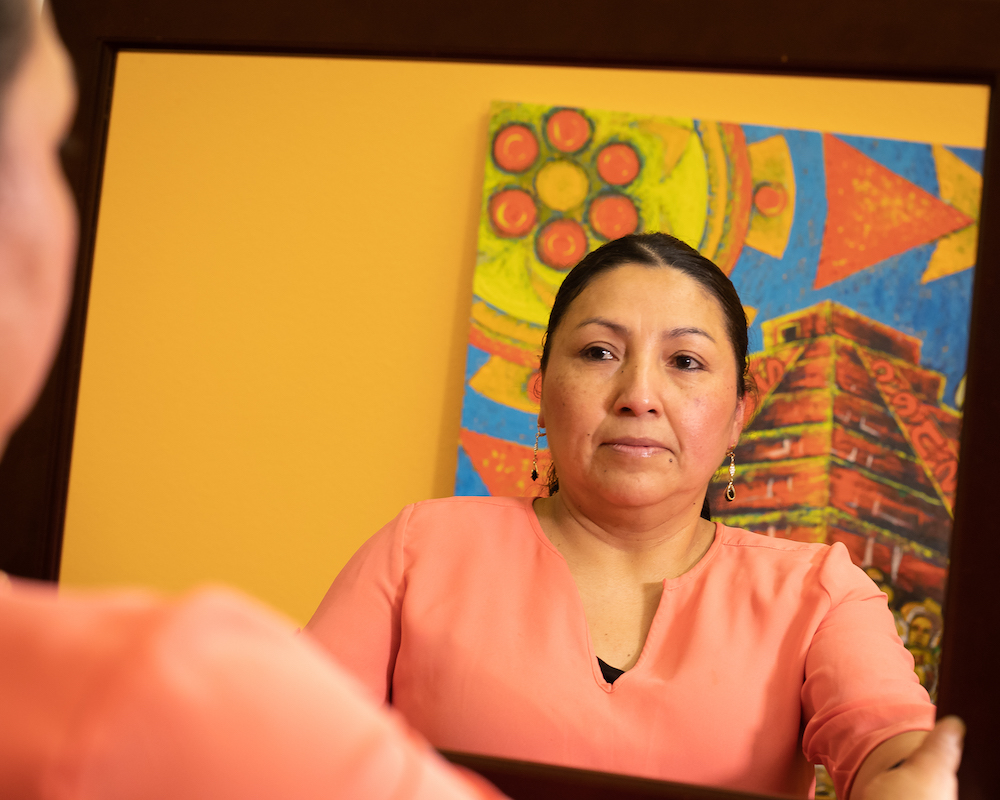 Minerva, a mother of four daughters, shows up to support her family and community every day. She applies her life lessons and skills learned in the Promotores program with her Cesar Chavez mentality, continuing to advocate and fight for farmworker rights. She has found her voice in the program and thrives in  speaking to larger groups to incite and inspire change.
---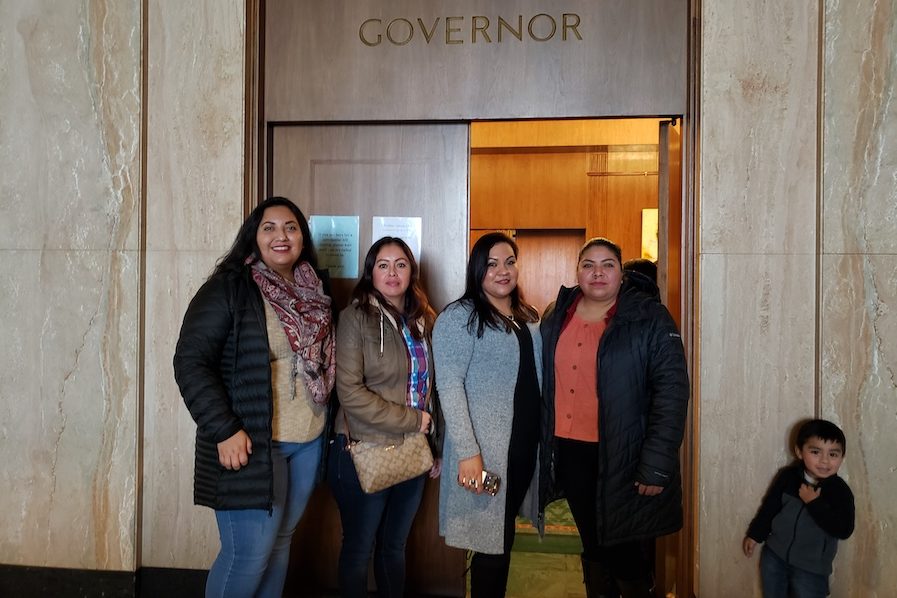 Lupita (Far right)is focusing on her health and her whole family volunteers to support Promotores' efforts and FHDC's outreach and events. As soon as she is healthy, she plans to apply both soft and hard skills learned in the program. She went from knowing zero computer skills (did not even touch them nor know how to open her email on her phone) to being a star in the computer classes. She enjoyed working with Amador in the student support program as well, making PowerPoint presentations and audio recordings.
This Summer, FHDC's Promotores Leadership Coordinator, Anabel Hernandez-Mejia will be organizing new resident leaders as Promotores to continue to inspire change and advocate for issues that affect their lives.
---
Haciendo Avances hacia el Crecimiento Personal y de la Comunidad
El programa Promotores de Liderazgo de Residentes de FHDC está diseñado para apoyar a los líderes naturales que viven en nuestras comunidades para que desarrollen sus habilidades para poder mantenerse, a sus familias y sus vecindarios. Juntos, Promotores ha recibido autorrealización, mediación, y entrenamientos de desarrollo comunitario, y han dado un paso adelante para apoyar las grandes iniciativas en sus comunidades a lo largo de los dos últimos años: la "Campaña de Licencia de Conducir para Todos", fomento de vivienda económica a nivel Ciudad y Estado, y promoción para el Fondo de Ayuda para Trabajadores de Oregon, Fondo de Cuarentena, y los estudios COVID-19 para Trabajadores de Granjas.
Han pasado dos años desde el lanzamiento del programa y muchos Promotores han sido instrumentales no solo en crear accesos de alimento, salud y recursos para sus familias y vecinos, también han incrementado su autoestima, aumentado sus ingresos, obtenido nuevos puestos de trabajo, adquirido viviendas y otros bienes. A medida que FHDC se prepara para recibir una nueva generación de Promotores al programa, reconocemos el poder colectivo y confianza que ha resultado de nuestros años piloto a partir de estas increíbles líderes femeninas.
Todas estas mujeres permitieron a FHDC construir comunidades más fuertes y equitativas para las familias agrícolas y Latinas, y les agradecemos por su servicio pasado y actual.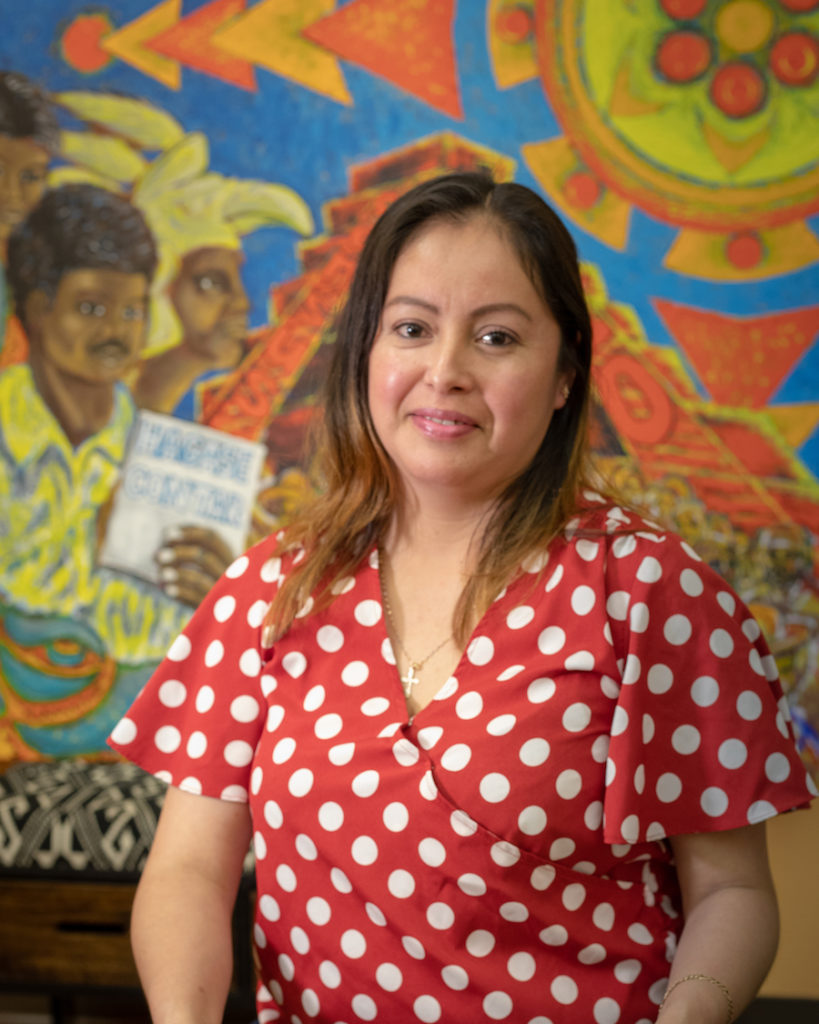 Desde el verano de 2020, Josefina ha estado trabajando con el instituto de liderazgo CAPACES para apoyar el Proyecto Anahuac, conectando a los residentes con su ascendencia a través de sanación intergeneracional, aprendizaje, narrativa, cultivando comidas nativas y específicamente culturales, y operando un mercado local orgánico de agricultores en Nuevo Amanecer. El Coordinador de Proyecto Anáhuac ha estado en ausencia de paternidad en 2021, de manera que Josefina lo ha sustituido, trabajando tiempo completo para asegurarse que todo se mantenga en buen camino para los talleres, plantación, cosecha, producción y venta. Josefina trabajó previamente medio tiempo en KFC, es madre de dos, y ha estado viviendo en Nuevo Amanecer de FHDC en Woodburn, Oregon por 12 años.
---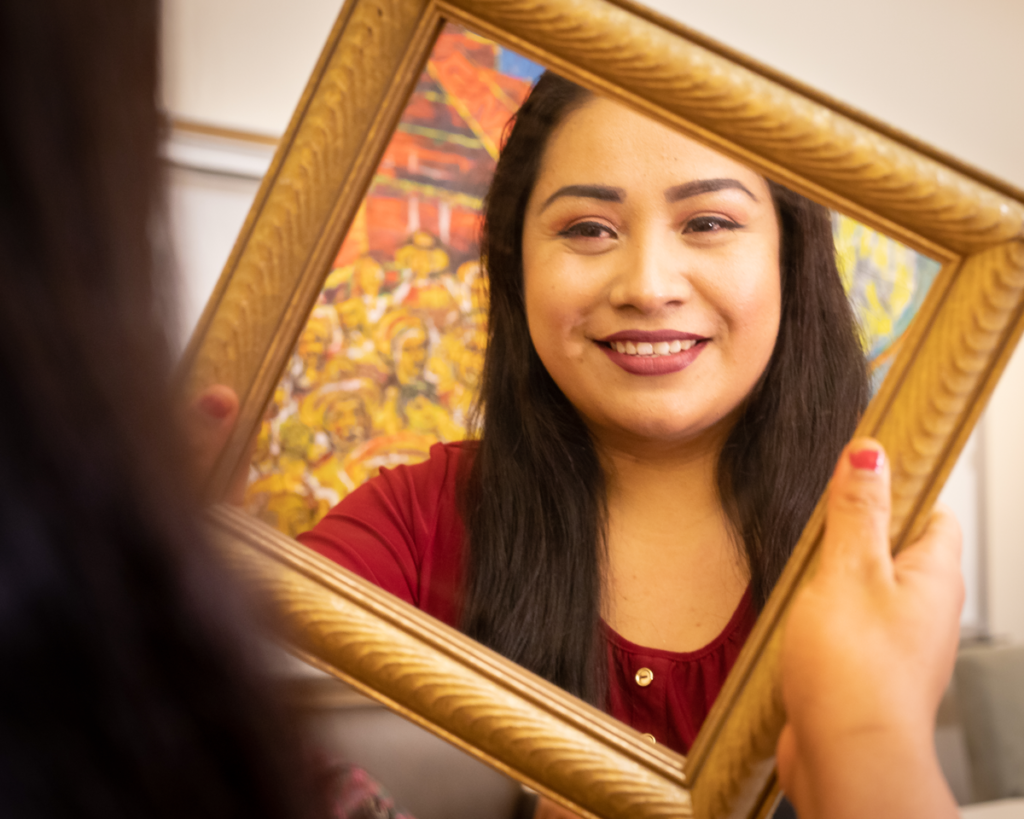 Maricela comenzó trabajando medio tiempo en el Club Extraescolar de Woodburn FHDC en 2019 justo después del lanzamiento del programa Promotores. Posteriormente recibió asistencia de la Coalición de Desarrollo Infantil de Oregon para también trabajar medio-tiempo en el Preescolar del Centro Educacional Cipriano Ferrel. Eventualmente, ella fue capaz de obtener una posición de tiempo-completo en el Preescolar y ha mantenido la posición desde entonces. En 2020, Maricela se mudó de Nuevo Amanecer a medida que su ingreso superó la cantidad necesaria para calificar para vivienda económica reservada para trabajadores agrícolas y trabajadores de bajos ingresos. Al inicio de este año, se convirtió en una orgullosa propietaria de vivienda.
---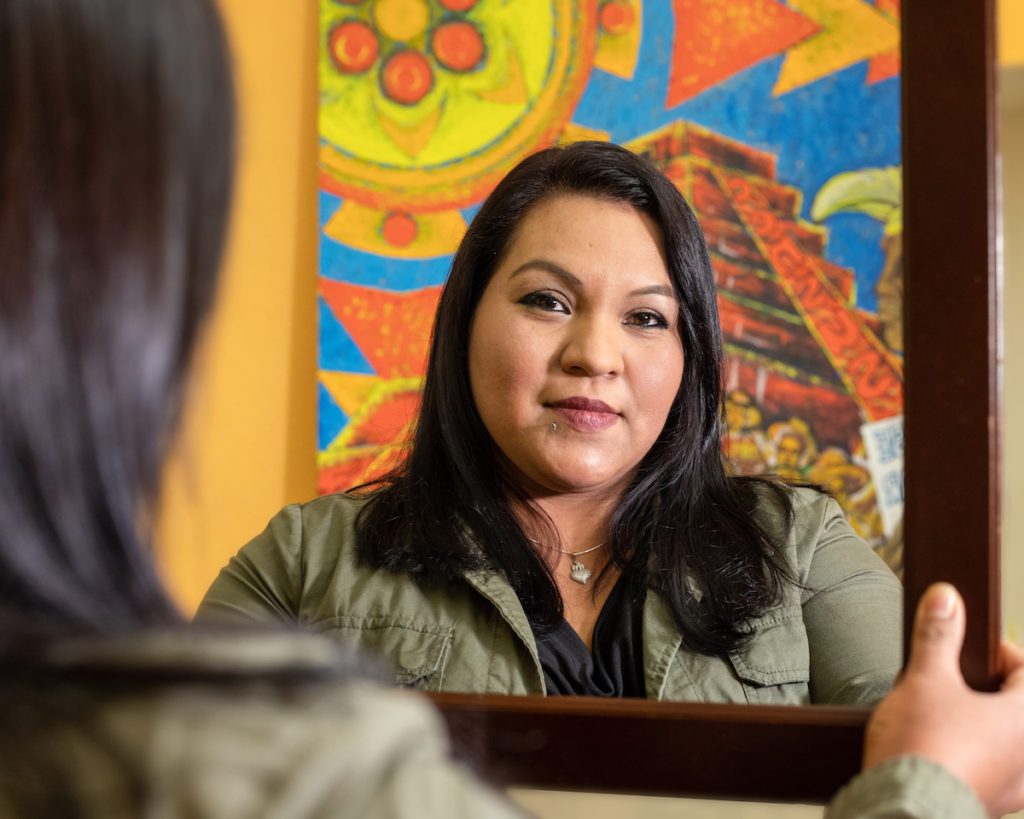 Martha ha sido Promotora desde que lanzamos el programa en 2019. Ha voluntariado cientos de horas para mejorar sus comunidades conectando con residentes y abogando por cuestiones que afectan a su familia y vecinos-vivienda, derechos de inmigrantes, programas extraescolares, acceso a atención médica, y oportunidades laborales y protecciones. Y todo su crecimiento y trabajo la encaminó a la oportunidad de apoyar a nuestra organización hermana PCUN al convertirse en la organizadora comunitaria de "lugares de trabajo saludables" de PCUN, promoviendo servicios sociales y de salud para residentes de FHDC y otras comunidades de Woodburn.
---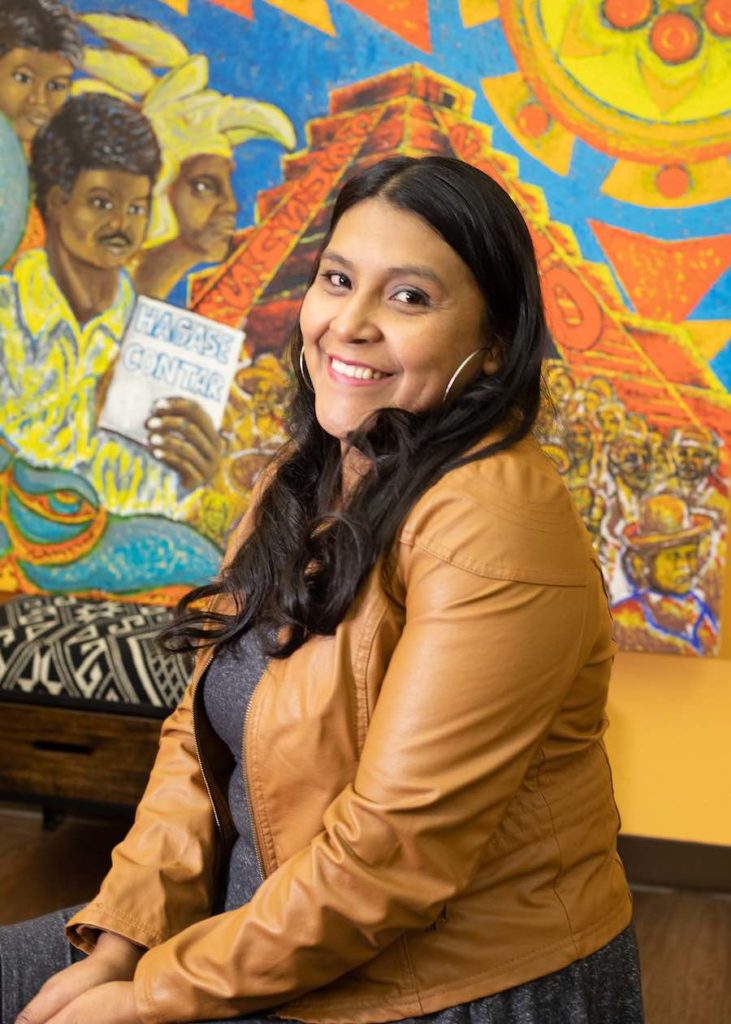 Maria Teresa recibió un aumento de salario gracias a algunas de las habilidades obtenidas cómo Promotora. Cómo madre soltera, está comprometida con ser una trabajadora agrícola y vivir en las propiedades de FHDC, de manera que vivir aquí le permita balancear tiempo familiar con su carrera y trabajo de voluntaria. Ella continúa aprendiendo, creciendo, y absorbiendo tanto cómo le sea posible para cuando su familia crezca, ella pueda tomar más oportunidades para perseguir sus sueños y metas. Ella planea continuar su servicio cómo Promotora.
---
Florinda ha sido capaz de aplicar habilidades de comunicación y computación obtenidas en el programa Promotores en su trabajo para hacerlo aún más sencillo. También ha disfrutado creando mejores relaciones con sus vecinos y ser capaz de ayudarles. Ella es una madre soltera con dos hijas que irán a la universidad, con una aún en secundaria. Ella está muy feliz viviendo en propiedades de FHDC mientras sus dos hijas completan sus estudios.
---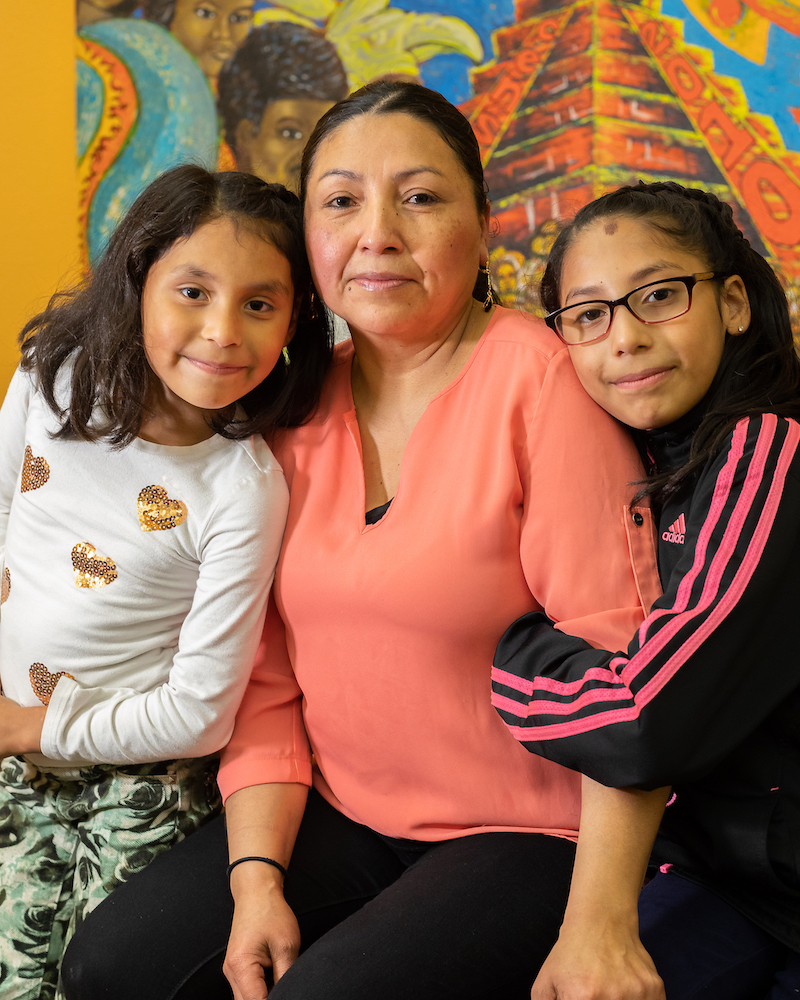 Minerva, madre de cuatro hijas, se presenta para apoyar a su familia y comunidad cada día. Ella aplica sus lecciones de vida y habilidades obtenidas en el Programa Promotores con la mentalidad de Cesar Chavez, continuando el fomento y pelea por los derechos de los trabajadores agrícolas. Ella ha encontrado su voz en el programa y se destaca en hablar con grupos grandes para incitar e inspirar el cambio.
---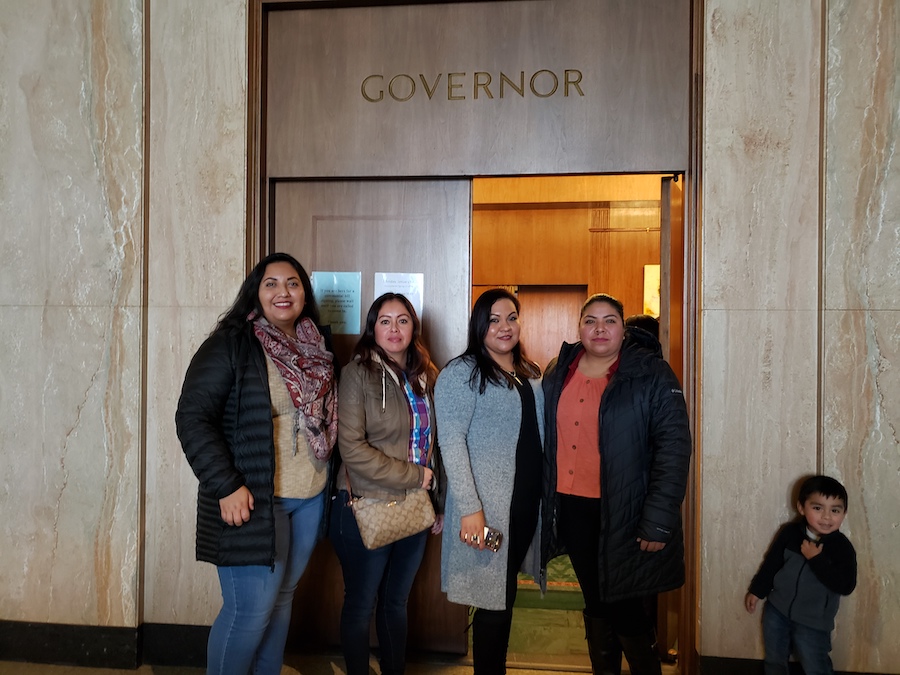 Lupita se está centrando en su salud y toda su familia es voluntaria para apoyar los esfuerzos de Promotores y la difusión de FHDC y sus eventos. En cuanto se encuentre saludable, ella planea aplicar sus habilidades tanto interpersonales cómo técnicas obtenidas en el programa. Ella pasó de tener cero habilidades de computadora (ni siquiera las tocaba ni sabía abrir su email en el teléfono) a ser la estrella de las clases de computación. Ella también disfrutó trabajando con Amador en el programa de apoyo estudiantil, haciendo presentaciones de Powerpoint y grabaciones de audio.
---
Este verano, la Coordinadora de Liderazgo de Promotores FHDC, Anabel Hernandez-Mejía estará organizando a nuevos líderes residentes cómo Promotores para continuar inspirando el cambio y abogar por los temas que afectan sus vidas.